Ryobi Expands Cordless High-Speed Ratchet Offerings With A Compact, Brushless Model
Ryobi is kicking off its 2023 tool releases with a few staples. Among them are the Ryobi 18V High-Speed Ratchets, available in both 3/8-inch and 1/4-inch models. We wanted to see what these tools have to offer for mechanics and gearheads ahead of their spring release.
Ryobi 18V High-Speed Ratchets Performance
Model: Ryobi PSBRC02B (1/4-inch); PSBRC26B (3/8-inch)
Delivers up to 460 RPM
Up to 40 ft-lbs of torque
While the brand does have other ratchets in the HP Brushless series, these models add a compact option to fill a market gap in the lineup. The PSBRC02B and PSBRC26B models (with 1/4-inch and 3/8-inch anvils, respectively) both deliver up to 40 ft-lbs of torque and obtain no-load speeds of up to 460 RPM.
Ryobi 18V High-Speed Ratchets Design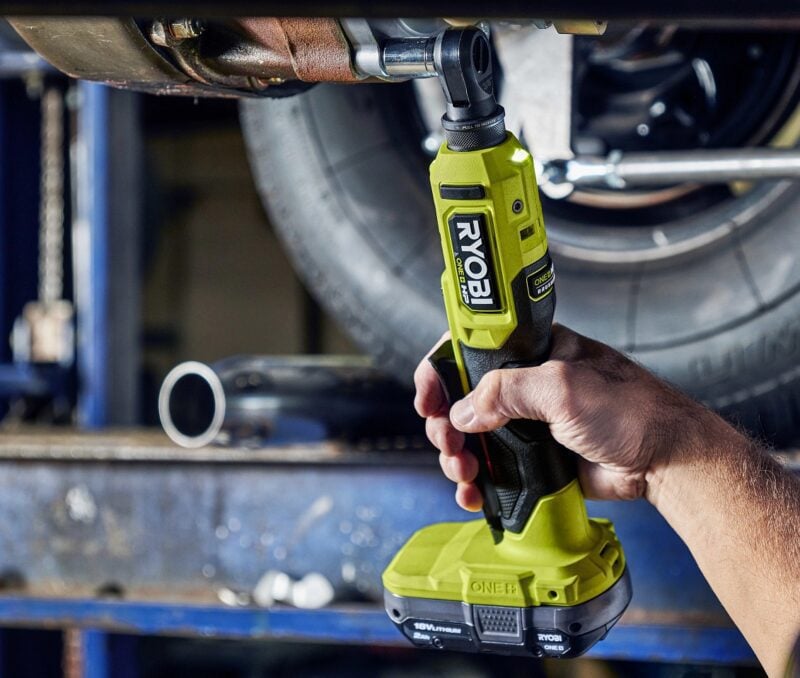 Length: 12.1 inches
Weight: 2.1 pounds
4-position rotating head
Dual onboard LED lights
Variable speed paddle trigger
Compact head profile
Accepts belt hook and belt clip accessories (sold separately)
It's fairly obvious that Ryobi was aiming for a compact design with these ratchets. They have a length of just over 12 inches and weigh just over 2 pounds, which gives them an edge in tight areas like engine bays. The tools also feature a 4-position rotating head, which gives you further flexibility by letting you control the head position instead of maneuvering the entire tool in awkward spaces.
Ryobi 18V High-Speed Ratchets Price
These ratchets retail for $129 for the bare tool, or $179 for the kit, including a 2Ah battery and a charger. You can find them in stores and online starting in spring 2023 exclusively at The Home Depot. Ryobi backs your purchase with a 3-year warranty.