Lawn care is of utmost importance in my neighborhood – at least it is if you want to avoid the nasty stares and angry looks of neighbors tired of wild grass and haphazard edging. Professionals know this – and so do consumers. The ECHO PE-280 "Perfect Edge" Edger seems to go mostly after the former group, with its 28.1cc engine and pro features that take edging a step beyond the products designed solely for the casual homeowner. What the ECHO PE-280 Edger does is provide plenty of power in a lightweight package – and then gives you the features you need, and nothing you don't. It's a pro-level product for sure, but with a 5-year consumer warranty, serious lawn-nazi's are going to have a hard time passing it up.
ECHO PE-280 Edger Build Quality
When you see one ECHO lawn product, you feel like you've seen them all – but look closer. The ECHO PE-280 Edger sports a higher-power 28.1cc engine that goes above and beyond their smaller edger and trimmer models (which often fall somewhere between 21 and 25cc's). It has a full crank for serious starting power that won't quit on you and a 21.1 ounce fuel tank means that you'll work longer before refueling. Indeed, the tank is a full 25% larger than the next model beneath it, the PE-265/S. Even though it has a larger motor, the weight for the PE-280 is nearly (or exactly) the same as its counterparts (except the PE-225, which is a couple pounds lighter, but also sports a significantly smaller engine).
The motor uses the expected rotary-valve diaphragm carburetor with the purge bulb located right on the unit. This is located at the bottom left side of the motor, just above the cap-side of the fuel tank, rather than on the back as it is with some other models in the line. It was an easy thing to prime the system and the line filled quickly after just a few pushes. The ECHO PE-280 didn't surprise us with anything on the motor itself, it had the same, familiar layout we're used to with few exceptions. We are particularly fond of the removable air cleaner cover, which makes servicing that part of the PE-280 quite simple. The spark plug is also easy to get to and everything seems well-designed for adequate maintenance and upkeep.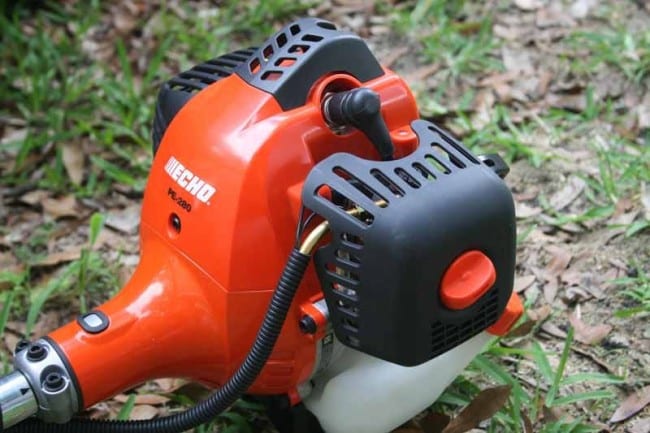 The "business end" of the ECHO Perfect Edge Edger uses an 8″ blade (nearly 1/10-inch thick) which is shrouded by an open-faced die-cast aluminum debris shield. The blade is simple to remove when it needs to be replaced (no sharpening is required, of course, on edger blades) and the unit comes with an additional cotter pin for securing a replacement blade. The rear wheel worked really well in its stock setting, but you can adjust the height with the turn of a knob to slide it up and down and achieve the perfect cutting depth.
Continuing our exploration of its ergonomics, the PE-280 has a nice balance to it and we felt that the handle (which is adjustable) allowed us to get a good grip and walk easily behind it without much effort. It's this ease-of-use that leads us to prefer the use of a dedicated edger over a trimmer for our edging needs.
ECHO PE-280 Edger Testing
We filled the tank half full with the recommended 50:1 fuel (we mixed this with premium gas – though ECHO only recommends 89 octane). Next, we primed the bulb, disengaged the kill switch, choked it and pulled the starter handle. It took only a few pulls to start the engine and then we adjusted the choke once it was running. The PE-280 didn't require much time to cycle the fuel through its system and get up to speed. We went immediately to work on the strip of grass that borders the road in front of one of our neighborhood homes.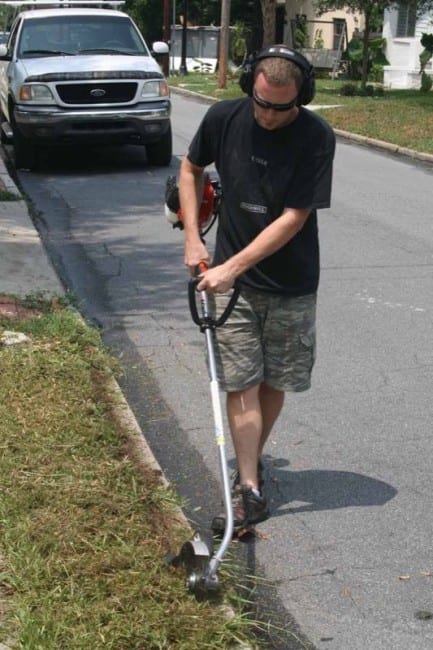 This edger is, first and foremost, one of the ore powerful products you'll use for this application. It doesn't bind up when encountering even significant overgrowth of grass (as we just so happened to have). With other products of lesser engine power, we've frequently had to back up and re-cut areas of thick grass that encroached on a concrete walk or curb. With the PE-280 each cut was made once – and it was clean and resulted in virtually no noticeable drop in the RPM speed of the edger's cutting blade.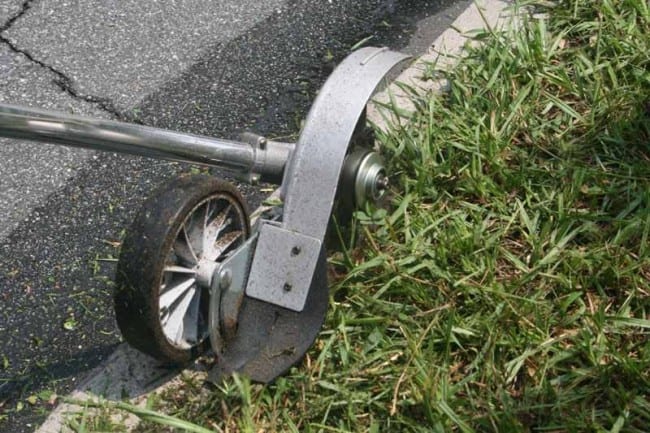 While the PE-280 was easy to use, and ergonomic, it was also apparent that ECHO had built easy maintenance into the edger. It has easy access to replace the air filter, the fuel filter can be replaced with little difficulty, and the spark plug is quickly removed.
Conclusion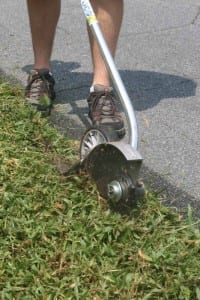 The ECHO PE-280 Perfect Edge Edger is a tool that is designed to be used for a long time. With how easy is is to maintain, it's no wonder that ECHO can place a 5-year warranty on this for consumers, and a 2-year warranty for commercial users. The Perfect Edge really does seem to work well for both. It starts easy, moves quickly through even the toughest grass, and doesn't get caught up (literally) on jobs where the lawn hasn't been as well kept as you'd like. We had almost no choice but to give it a 9/10 Pro rating – there weren't any real flaws that we could find. For Value, that's going to depend on who you are. The occasional home user can likely get by with less (and Echo has cheaper options), but the professional will almost certainly be satisfied with the performance of the PE-280. And if you like to buy things once and keep them forever, then it doesn't matter who you are – and the ~$410 price tag isn't going to deter you from a great long-lasting tool. With all this considered, we gave the PE-280 a well-deserved Value rating of 7/10. If you want a serious edger, don't buy anything without first checking out this model.