We love seeing first-hand how tool manufacturers do things. One of the key functions of any manufacturer is distribution. While their Buford manufacturing and assembly plant might have been more tool-tastic, a visit to the brand new Makita Dallas distribution center was also appealing. Just how do you manage and ship tens of thousands of power tools and accessories across the United States? Simple…well, at least they make it look simple.
Warehouse Space, the Final Frontier
I know we said Dallas, but the new Makita distribution facility is actually located in the City of Wilmer—just outside of Dallas, Texas. This Dallas facility is actually Makita's fourth U.S.-based distribution center. Other Makita properties exist in Mt. Prospect, Illinois and Buford, Georgia as well as Makita USA's home office in La Mirada, California. It sits on around 25 acres and has 220,000 square feet of space but is expandable to 300,000 square feet thanks to some additional land.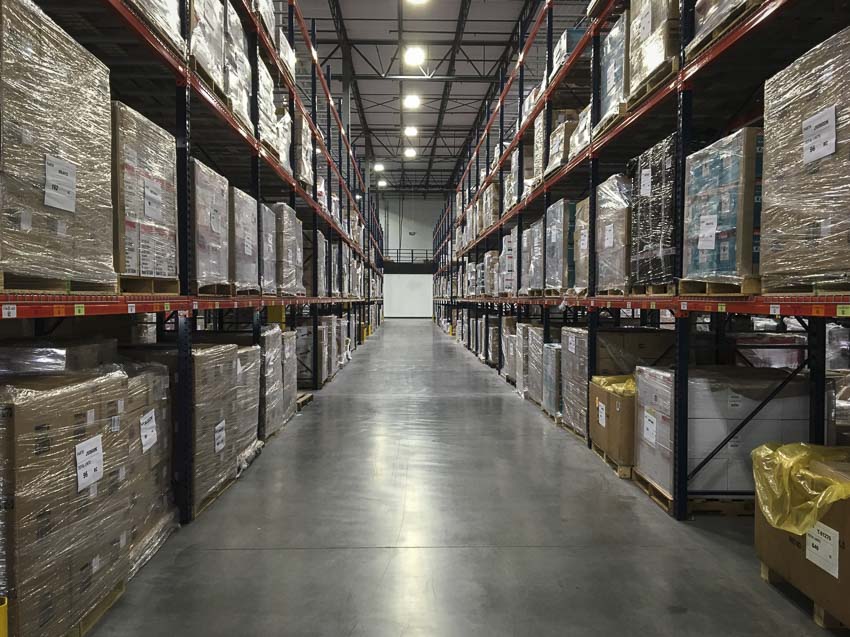 Makita currently houses and moves over 7,500 pallets with the capacity to handle 16,500. Even with this expansive area, just 33 people man the entire facility over a single daytime shift. That's not to say they can't adapt as needed, but the operation seems to be a fairly smooth and consistent operation for most of the year.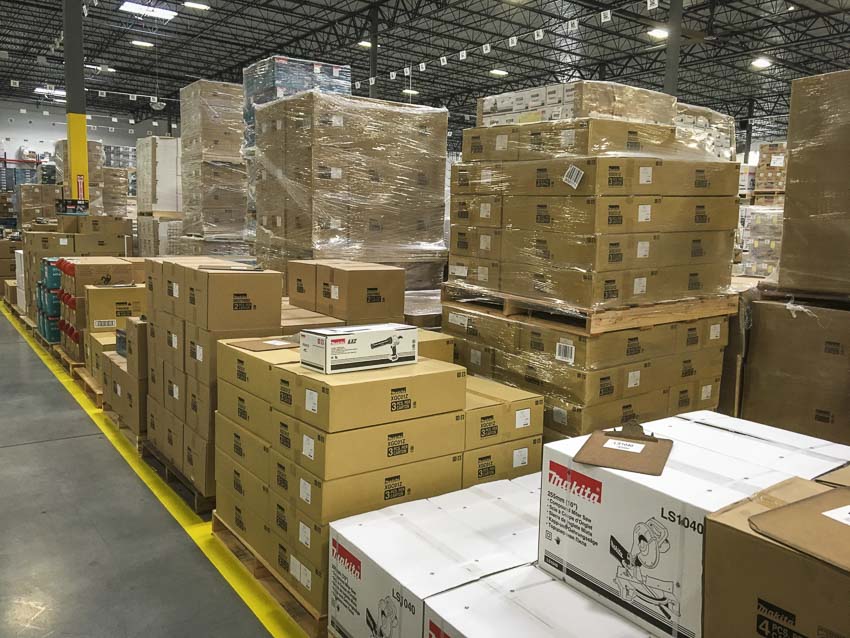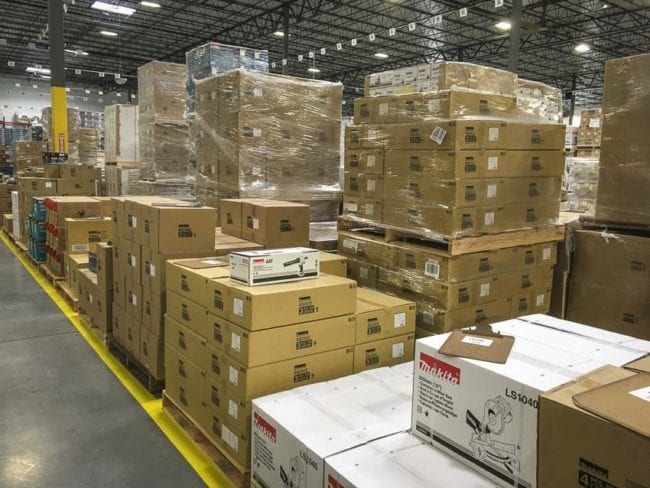 At the start of the tour, we saw lots and lots of boxes of tools. Most were sitting in organized rows of stacked pallets. Some were teal, some black and white, and others…well, not teal. Over time, Makita is transitioning their entire packaging line to include their signature teal branding color.
Classroom Training and Education
Randy Caillier, VP of training, showed us a 4,000 square foot space dedicated to application-based training for contractors, solutions-based training for distributors, and even some helpful sessions for store and shop owners. This is Makita's third American hands-on training center. Makita also uses their training centers for increasing sales and marketing staff knowledge as well as instruction in customer care.
The Makita Dallas Distribution Center training room seemed well-equipped for many tasks. You can engage in competitive testing, cold-cut steel, or experience any number of tools or accessories from Makita. Understanding how products can promote efficiency and job site safety is also high on the list. As new OSHA proposed crystalline silica rules come online, this will only become a more important part of any tool manufacturer's operation.
Picking, Packing, and Shipping
In another area, Makita takes an order, picks it, packs it, and sends it down the appropriate "spiral" so the order can be completed.
And the picking? There are over 51,000 places for picking products in the two-story Makita mezzanine.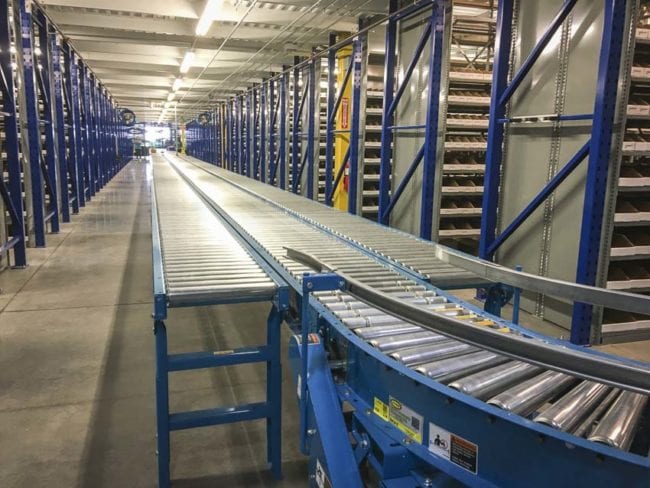 Next, we saw their bulk storage and replenishment area which houses all of their overflow products. There's even a lounge for taking care of their truckers.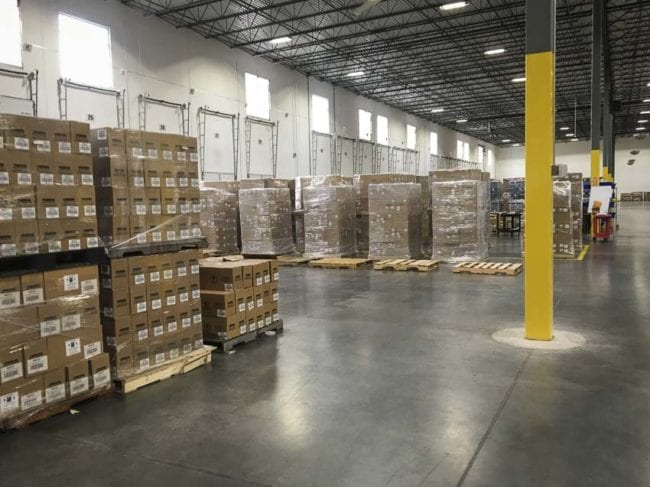 There are 1,532 pallet spots just for storing products ready for shipping and replenishing.
Makita hopes to expand the facility over the next several years to maximize the property, surrounding space, and the potential it offers.
Makita Dallas Distribution Center Opening Ceremony
We got to be a part of the new Makita Distribution and Training Center celebratory opening ceremony and open house. Tons of dealers and local contractors were present. Even the mayor of Wilmer graced us with his presence…for about 15 seconds. Seriously, Makita just opened up this multi-million dollar facility in his city, and we're not even sure if he knew why he was there. Shortly after, Makita had their ceremonial ribbon cutting, and everyone got to participate in hands-on tool demos. Lots of fun. Check out our coverage of the Makita Media Event in Dallas for the lowdown on all the new tools we saw at the event.