Whether you're on the job site, off on the long run, sitting on an airplane, or even just shopping at Walmart, there's something that almost all of us understand universally – listening to music helps isolate us from all the bad mojo around and makes the time go by faster. When we have to wear hearing protection on the job site, our PPE often prevents us from being able to listen to the music we love. ISOtunes Pro Noise Reducing Bluetooth Earbuds offer a solution.
Sound Levels
Let's start with what the ISOtunes Pro Noise Reducing Bluetooth Earbuds are capable of. As OSHA certified hearing protection, they offer a noise reduction rating of 27. Keeping in mind the OSHA standard of 85 decibels before hearing protection is required, the maximum volume is 85 decibels in these earbuds.
On the surface, this sounds great – reduce outside noise by 27 decibels while keeping your music from violating OSHA standards. However, you need to keep in mind that sound builds on itself. Here's an example. Imagine your environmental noise is 112 decibels. The ISOtunes Pro will bring it down to 85 decibels. Now you've got your music turned up as loud as it will let you, so there are no noise regulations to consider, right?
Actually, the combination of those two sources brings your volume level up to 88 decibels. That increase of three decibels is actually two times the power. And that makes sense – two sources at 85 decibels should be twice the power of one.
Realistically, most people won't be bothered by that. However, if you're working a job that tightly follows OSHA regulations, you'll need to understand how the combining of noises affects your overall need for hearing protection.
ISOtunes Pro Earbuds Key Features
You can tell from the name that these earbuds connect to your device via Bluetooth, so you can enjoy wireless freedom within 30 feet or so from your source. Runtime is up to 10 hours of music playback and 240 hours on standby.
To get a good fit, you have a combination of form-fitting foam to fill in your ear and memory wire to bend around your ear so you can dial in the fit that is most comfortable for you. The design also protects against sweat and water intrusion with an IPX4 rating. That's not enough to go swimming with, but it should keep you covered in most job site situations.
A noise-canceling microphone helps eliminate steady-state sounds that would otherwise kill the ability to have a phone conversation. The microphone also has standard three button controls for audio input and phone calls.
On the speaker end, you get atpX high definition audio. Based some quick first impressions, the ISOtunes Pro Noise Reducing Bluetooth Earbuds have pretty solid sound across the lows, mids, and highs.
The Elephant in the Room
All in all, the ISOtunes Pro is a well-designed product that offers a hearing protection solution without losing the ability to enjoy your music. The question isn't whether or not you can listen to music on the job but whether you should listen to music on the job with these.
If you're working by yourself – whether as a contractor or just mowing your lawn – this is a great product for protecting your hearing and making the hours pass by more quickly. However, if you're on a job site where you're working around coworkers or other contractors, you need to be able to hear and be heard effectively. You owe it to your family and yourself to stay focused on safety first.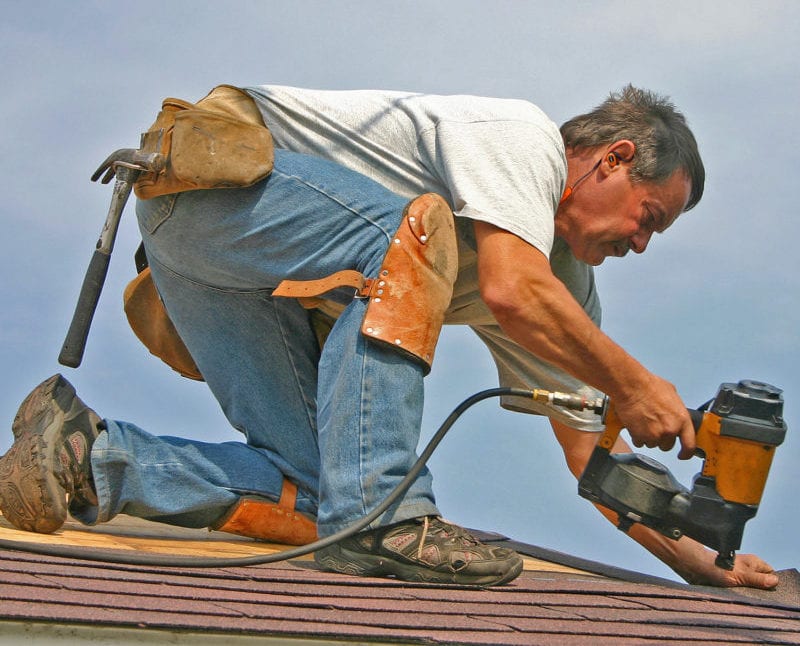 Personally, I don't want anyone on my crew working near me with earbuds. I would much rather make use of a job site radio and traditional hearing protection than to risk a team member getting too lost inside his own music and head to pay attention to the work going on around him.
For some of you, the decision may be out of your hands based on company policy. But for those of you who have some discretion, weigh the risks carefully. If it makes sense to use ISOtunes Pro Noise Reducing Bluetooth Earbuds, you'll get quality hearing protection and sound. At less than $90, it's a pretty attractive price point for a product that seems jobsite ready.
ISOtunes PRO Noise Reducing Bluetooth Earbuds Manufacturer's Key Features
ANSI-certified 27 dB Noise Reduction Rating (NRR)
10-hour music playback and talk time, 240 hour standby time
OSHA-compliant, including ISOtunes SafeSound™ Technology with 85 dB volume limit
Features aptX high definition audio playback
Noise-canceling mic mutes solid-state background noise like jet engines, lawnmowers, and weed whackers
Custom-fit memory wire conforms to ear for a stable fit
IPX4 sweat and waterproof
Bluetooth 4.1 + EDR, compatible with all Bluetooth-enabled devices
ISOtunes PRO Noise Reducing Bluetooth Earbuds Specifications
Model: ISOtunes IT-01
Sweat and Water Proof: IPX4
Noise Reduction Rating: 27 dB
Product Dimensions: 6.8″ x 4.9″ x 2″
Batteries: 1 Lithium-ion (included)
Color: Black and Orange
OSHA Compliant: Yes
ANSI-certified: Yes
Weight: 16 g / 0.75 oz
Includes: Hardshell carrying case, USB cable for charging, Triple flange silicone ear tips, 3 pairs of ISOtunes Pro Comply ear tips (S, M, L)
Warranty: 1 year
Price (ISOtunes/PRO/Xtra): $79.99 / $69.99 / $59.99