The Toro 60V Super Recycler Personal Pace Lawn Mower Features Vortex Technology for Improved Airflow
For many years, Toro has been a trusted name on both the professional and consumer levels alike, and it's easy to see why. Today we're taking a look at the Toro 60V Super Recycler Personal Pace Lawn Mower which boasts superior cutting capabilities, commercial-grade features, and a sleek new design.
Toro 60V Super Recycler Personal Pace Lawn Mower Performance
Blade Tip Speed: 16,949 ft/min.
Bagger Capacity: 1.8 bushels
Runtime: 50 min.
Blade Design: Single-Blade with Accelerator
Cutting Width: 21 in.
Mowing Speed: 4.0 mph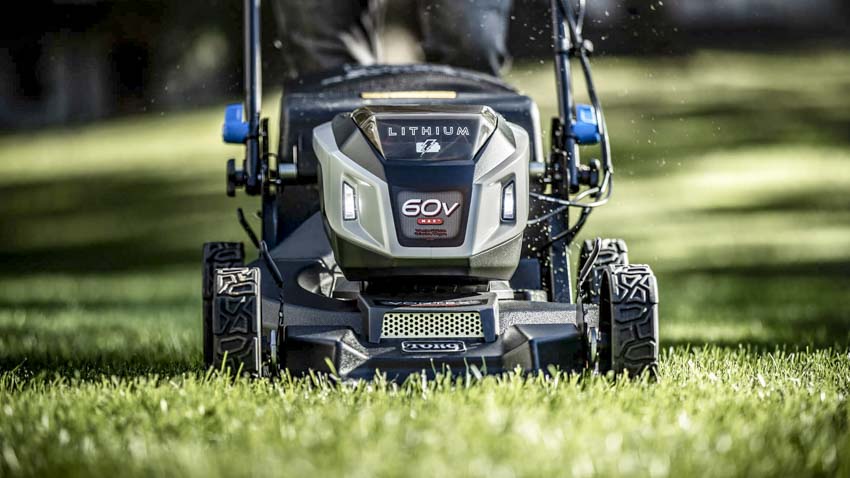 The Toro 21568 lawn mower features an aluminum deck that is designed to create maximum under-deck airflow. This improved airflow is thanks to Toro's Vortex air intake system that pipes fresh air straight into the cutting chamber. This allows for more efficient bagging and mulching because the clippings are able to efficiently circulate inside the deck for smoother ejection.
This 21-inch mower is powered by a single 60V battery and Toro tells us that you can expect up to 50 minutes of runtime using a 7.5Ah battery. This equates to approximately 1/3 acre of mowing but it could go further under ideal conditions. Keep in mind that your mowing conditions and grass height will play a significant role in your overall runtime.
Toro 60V Super Recycler Personal Pace Lawn Mower Design Notes
Model: Toro 21568
Power Source: Toro 60V battery
Deck Material: Aluminum
Drive Type: Rear-wheel drive
Cutting Height: 1.0-4.0 in.
Height Adjustment: 4-point
Motor Type: Brushless
The controls are pretty straightforward on this mower, but there are a few things to know before getting started. As you would expect, you must first pull back on the presence bar and then press the power button located on the left side of the handle in order to activate the blades and self-propelled system. The same button is also used to manually switch to maximum cutting power on the fly.
Toro utilizes a unique self-propelled system that is designed to match your walking pace instead of the other way around. Rather than thumb paddles or variable speed dials, the spring-loaded handle senses your pace and adjust the drive speed accordingly. As you push forward on the handle, it propels the mower forward. The further down you push, the faster the mower goes. Simple and effortless speed control makes it so easy! The drive speed tops out at 4mph and, even on grass, our testing team had a hard time comfortably out-pacing this mower.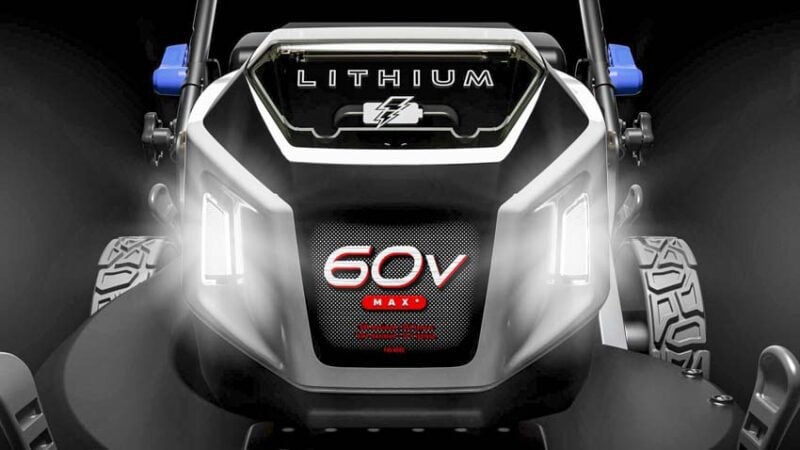 If you're anything like me, busy day-to-day schedules often find you mowing whenever time permits. This Toro mower gives you the ability to mow in low-light conditions with the help of dual high-beam LED headlights.
Additional Features
Removable mulch plug
The folding handle allows for hassle-free vertical storage
Compatible with all Toro 60V batteries
Toro 60V Super Recycler Personal Pace Lawn Mower Price
This Toro battery-powered Super Recycler lawn mower kit retails for $849.00. The kit includes a 7.5Ah battery, charger, and a replacement mower blade. Toro backs this mower with a 5-year limited warranty and covers the battery for 3 years.
The Bottom Line
The Toro 60V Super Recycler Lawn Mower is easy to use, lightweight, and durable. The Personal Pace Self-Propel System, Vortex air intake, and simple drive controls make it effortless to use, even in thick grass. Compared to most, the innovative, trouble-free design makes this worth the price difference when compared to similar gas-powered alternatives. For medium to small yards, we believe this is a worthy gas mower replacement.
Click here for more warranty information and product registration details.