We love radios. In fact, we did a best jobsite radio review article that had everyone around here very excited. Know what else gets us excited? Even more radios! Take the Bosch PB120 12V jobsite radio, for example. This is a $99 compact cordless radio that can be plugged into an outlet, or it can run for 8 hours straight on a Bosch 12V battery pack (sold separately). It's got an AM/FM radio and an auxiliary input on the back, so you can play your own tunes straight from your MP3 player or smartphone.
Bosch PB120 12V Jobsite Radio Features
Like its bigger brother, the Bosch Power Box PB360C radio, the Bosch PB120 12V radio can also take some hits thanks to shock-absorbing handles that also protect it from job site abuse. We've heard this thing and without spoiling the bigger review, we can tell you that the Bosch PB120 18V job site radio has some amazing output for such a little enclosure. Just stay away from that EQ button as it only serves to bloat the bass and distorts the output more quickly at high volumes.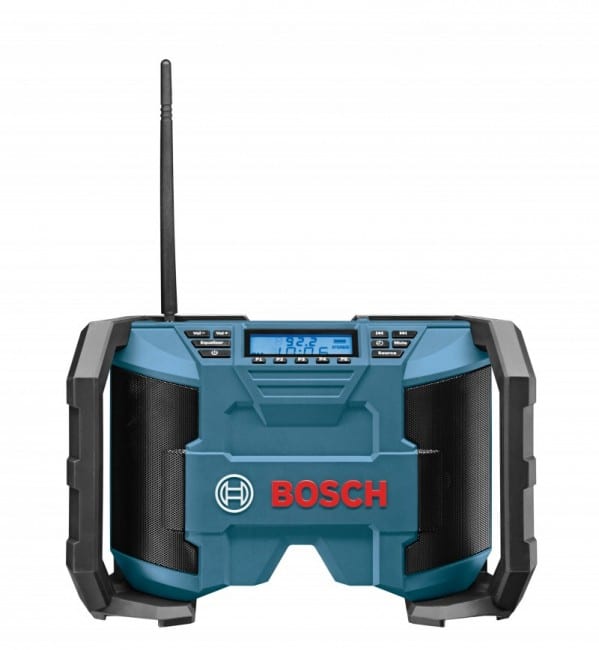 The Bosch PB120 12V jobsite radio comes with an AC adapter that stores in the back. Unfortunately, we can't say the same for your MP3 player—there's just not enough room.
Bosch also gives you a bonus feature. You can mount this radio right to the wall—until you're ready to lift it off and take it with you.