Depending on who you read, construction was either bad or good in 2020. It will either get better or worse in 2021. In other words—the future looks…a bit up in the air. Some of the vacillating outlooks on 2021 come as no surprise—2020 was a dumpster fire in so many ways. From the high price of lumber to the global pandemic, uncertainty never drives a steady market. Still, we looked at several key sources we trust and picked 6 construction trends to look for this year as we ease out of 2020 and head into 2021.
2020 Could Have Been Worse (for Construction)
2020 remained a remarkably good year for construction—all things considered. The industry as a whole tended to stay moving somewhat where others shut down due to the pandemic. Housing prices went through the roof as did rentals. The only people not rejoicing in construction were those buying new homes. We might also include anyone looking for deals on lumber and other materials. The combination of shutdowns and lingering import taxes drove prices up. It then kept them there at the back half of the year.
So let's look at some construction trends you can look forward to in 2021—assuming we "read the tea leaves" correctly, that is!
Hotel Construction Continues to Struggle
One of the big construction trends of this year centers around the hospitality industry. The WSJ reports that hotel owners should continue to expect a difficult year in 2021. 2020 saw a historic drop in bookings due to the spread of the pandemic and its associated shutdowns and closings. The dawn of some very promising vaccines has brought some hope back to the industry. Still, it will be a slow recovery. It may take years for hoteliers to recover from the steep losses of the past year—not to mention the record amount of closures.
According to STR, a tourism analytics provider, U.S. occupancy dropped from around 64% in February 2020 to a low of about 22% in April 2020. It now sits somewhere around 37%. Not only is occupancy down, but the daily rates have dropped as well—lowering revenue.
Verdict: Expect new hotel starts to stay low in 2021 as the industry climbs its way back slowly.
Residential Construction Trends Show Momentum
Construction Analytics stated that the construction industry as a whole showed 142,000 fewer jobs in December 2020 compared to the prior year. Average hours worked also lagged significantly, meaning those who kept their jobs worked fewer hours overall. Much of that, however, had to do with commercial construction.
For 2021, they estimate spending for residential construction to increase by as much as 10% with an increase of 6% in volume. All of this gets tempered with the high amount of losses in commercial buildings.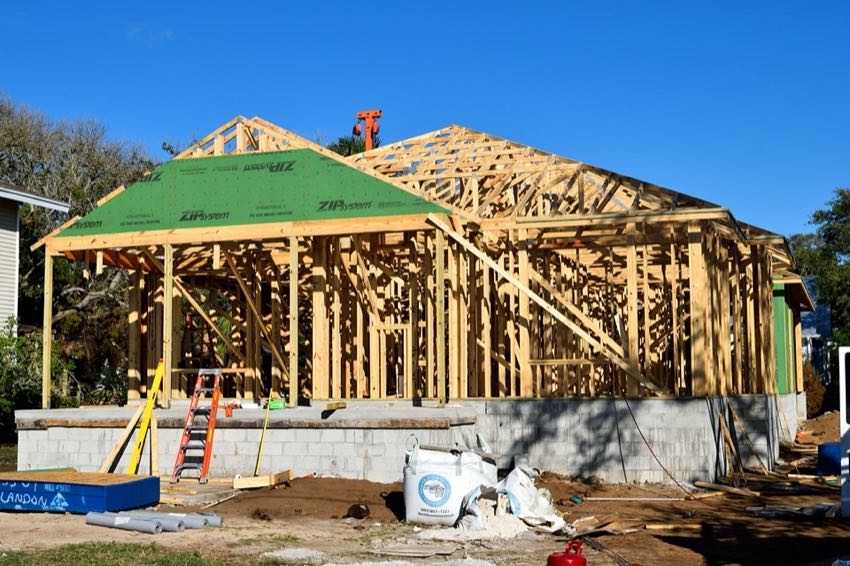 While commercial and overall construction trends show a steady drop throughout 2021, residential construction should see as many as 150,000 new jobs.
Verdict: While construction as a whole looks to lose jobs and drop in volume over 2021, residential construction should hopefully see some continued growth.
Mandated Diversity and Equity
Diversity and equity remain a hot topic for businesses of all kinds. On December 1, 2020, Nasdaq filed a petition with the SEC. If granted, all companies listed on its United States stock exchange would have to have at least one woman and one person who self-identifies as underrepresented or LGBTQ on their board. Companies would also need to publish board diversity reports.
If you take on a government contract (and even some private contracts), it's more likely it will include provisions for a certain percentage of local, minority, disadvantaged, or veteran workers. It can also include items like using women-owned businesses.
Verdict: Be sure to understand any new rules coming down that may affect public or even private construction companies.
Automation Continues to Advance
Automation in the form of robots, self-driving vehicles, and others continues to be a thought-provoking—though also divisive—topic.
According to a June report by McKinsey & Company, skilled-labor shortages have become a major issue in several markets. Upcoming retirement makes that worse. They estimate around 41% of the current US construction workforce will retire in the next decade. That number doesn't take into account any fallout from the COVID-19 pandemic.
So, on one hand, there's a massive coming shortage in skilled labor. Automation could help plug that gap. We've already seen construction begin to explore automation. We've also witnessed hole-drilling robots from Hilti, BIM automation and imaging, and even rebar-tying drones.
Advances in computer processing power coupled with smaller LiDAR sensors, 3-D printing, and drone technology are making possible what might have been science fiction just 20 years ago.
The negative to all of this, of course, is that we hate to see robots doing a job that a human could do. For now, however, we're at an impasse with there being no concrete end in sight for construction needs.
Verdict: Our crystal ball is foggy, but automation is coming. It's simply a question of how fast and how soon.
Prefabrication on the Rise
One of the ways in which this new era of post-pandemic might shift deals with prefabrication. Closely related to the above worker shortage, prefab construction perfectly meets this deficiency with opportunities for construction that occurs in-house as opposed to onsite. Fewer workers are needed, and automation can aid in the development of materials used to construct much larger pieces.
Once manufactured, prefabricated structures move to their final location via trucks where final assembly occurs. The process seems oddly well-suited for a world popping in and out of lockdown and social-distancing.
Prefabricated buildings also save money since they scale up easily and typically cost less than custom onsite construction.
Verdict: We see this type of construction growing throughout 2021 and beyond.
Heavy Machinery Sales to Pick Up
Feedback from the Association of Equipment Manufacturers member CEOs seems optimistic about 2021. According to an AEM member survey—the third since the pandemic started—a full 75% of respondents anticipate industry-wide revenue growth through October 2021.
Some of the hope follows that the next president might prioritize funding infrastructure improvements. That would most certainly help sales of heavy machinery, particularly if that funding extends to the state level.
What are the construction trends you're seeing right now? Tell us about them in the comments below!