Recently, the new line of Milwaukee Personal Lighting Solutions hit the market. We first saw each of the lights at the Milwaukee 2017 New Product Symposium back in July 2017. I was excited about their potential for both jobsite use and recreational outdoor activities.
Milwaukee RedLithium USB Battery
There are two parts of the line – traditional alkaline powered models and rechargeable. When you put "Milwaukee" and "rechargeable" in the same sentence, most of us think of M12 and M18, but the brand goes in a different direction this time. The larger packs would be cumbersome for personal lighting and attaching a cord to a power source on your belt is more than most of us care to do on smaller lights.
Single Cell Power
Instead, Milwaukee Personal Lighting introduces RedLithium USB, a single lithium-ion cell pack running just 4 volts instead of 12 or 18. This gets it in the realm of the heavy hitters in this lighting sector dominated by brands like Coast and LEDLenser.
The form factor is a bit different, though. Most rechargeable lights have a typical top/positive, bottom/negative design. As long as you put the battery in the correct direction, you're good to go. Milwaukee places the polar opposites on one edge. If you don't seat the battery properly, it won't go in at all. It only takes a quick rotation for it to find its proper position. The genius of this move is that you can't put the battery in and close the door in any orientation other than what will give the light power.
Charging
Each of the RedLithium USB lights feature an onboard micro USB port to charge the pack. They all include a USB cord for this purpose and the RedLithium USB starter pack gives you a 2.1-amp wall plug with it.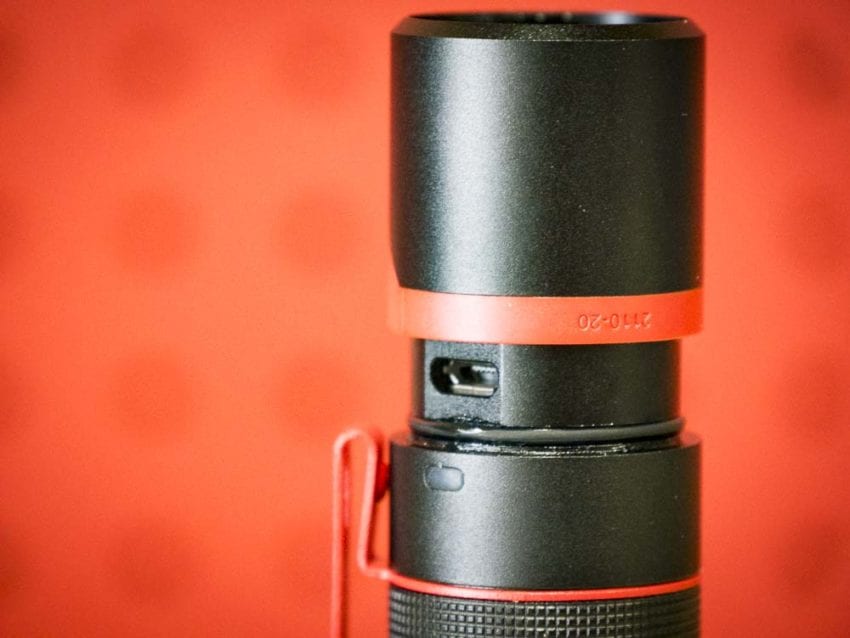 Sometimes you need more runtime than the battery offers and sooner or later – like 500 or more charge cycles – you'll need to replace it. So the lights have tool-free battery access and the starter pack gives you a standalone charger.
This is where Milwaukee might have their only miss in the lineup. As a separate charging unit, it plays its role well. But I'd really like to see a USB port to use it as a power supply. The battery is so much slimmer than an M12 pack and having roughly a full cell phone charge in reserve is beneficial some days. However, there's also price point to consider and the pack currently stands at $39.99.
Greater Than the Sum of Its Parts
All of the Milwaukee Personal Lighting Solutions are very capable on their own, but it's as a group that I find a lot of value in the line. You have a flashlight, headlamp, and personal flood light giving you a light for nearly every job you might come across on the jobsite. The flashlight and headlamp offer longer throws to get safely to the job and all three can give you light on the work without blinding you in the process.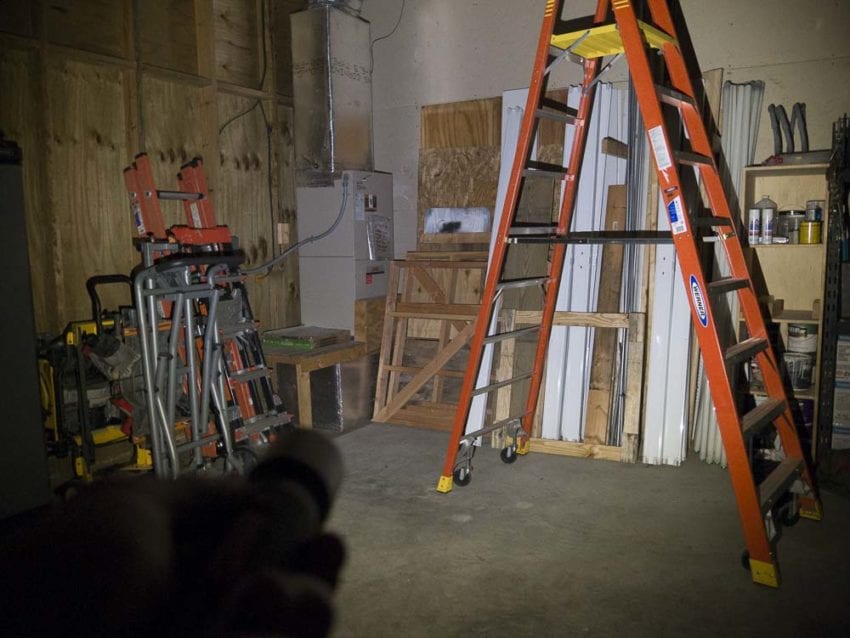 While the line gives you a broad spectrum of light, the size really has an advantage as well. The slim battery pack drive the form factor of the outer housings and can fit easily in the pockets of your tool bag. By keeping it a standard part of your everyday kit, you have the light you need in nearly every situation you run into. Obviously, these don't replace large area lights, but you'll be able to illuminate your part of the work.
We have reviews of the flashlight, headlamp, and flood light that you can read by clicking the links below.
Milwaukee Personal Lighting Solutions
Milwaukee RedLithium USB Flashlight
Model: Milwaukee 2110-21
Power Source: RedLithium USB 4V battery
Output: 700/100 lumens
Stated Runtime: 16 hours (low), 4.5 hours (high)
Modes: High/Low/Strobe
IP Rating: IP67
Length: 6.65 inches
Weight: 0.50 lbs w/battery
Price: $85.86
Warranty: Limited Lifetime
Milwaukee RedLithium USB Hard Hat Headlamp
Model: Milwaukee 2111-21
Power Source: RedLithium USB 4V battery
Output: 475 (Spot/Flood), 300 (Spot), 300/150/25 (Flood) lumens
Modes: Spot/Flood/Combo
Stated Runtime: 2 hours (Spot/Flood), 4.5 hours (Spot), 4/8.5/31 hours (flood)
IP Rating: IP54
Weight: 0.37 lbs w/battery
Price: $69.90
Warranty: Limited Lifetime
Milwaukee RedLithium USB Rover Personal Flood Light
Model: Milwaukee 2112-21
Output: 445/100 lumens
Stated Runtime: 11 hours (low), 2 hours (high)
IP Rating: IP54
Weight: 0.36 lbs w/battery
Length: 5.98 inches
Price: $59.75
Warranty: Limited Lifetime