Have you ever gone to a home improvement warehouse and bought too much material—knowing you could just take back what you didn't use? Sure you have. Apparently, lots of people have been taking advantage of the "No Hassle" return policies of certain retailers. But what if there were no more free product returns?
The days of wanton purchasing and returning products could be coming to an end. Many online and brick & mortar sellers are now taking steps to keep their shipping, logistics, and waste costs down.
Article Summary
Some retailers revising their return policies
10% of all total retail sales were returned in 2018
$369 billion dollars of returned merchandise
Expect stricter return policies as early as 2020
Do your part by not abusing the system
No More Free Product Returns or No More Return Policy Abuse
Bloomberg reports that some retailers have begun taking steps to counteract the return policy abuse that's become commonplace in our culture. Some of these steps include not providing prepaid mailing labels, requiring a receipt unless an unwanted item is carried into a store, and cutting off serial returners.
Some retailers have even reported that people have waited months before making returns. Others have used the products extensively before then returning them to the store.
According to a study done by research firm Appriss, 10% of all total retail sales were returned in the U.S. last year.
That's $369 billion dollars of returned merchandise. That number is up from $260 billion in 2015.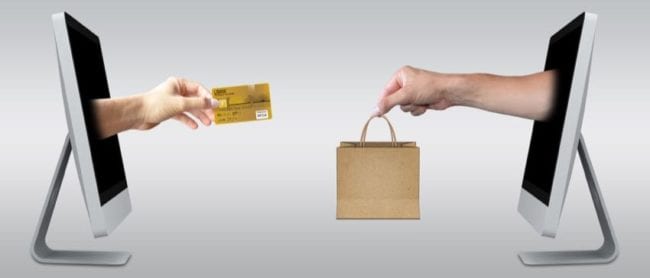 This is an expensive trend in a sector where profit margins can already be exceptionally fine. Reverse logistics, or the shipping from buyers to sellers, can be expensive on its own, even without factoring the costs coming from wasted materials, like cardboard, shrink-wrapping, and padding.
The return process also requires extra storage on the sellers' end. Return stock is often placed in empty warehouse space until someone can get to it. Waste from returns gets chucked into landfills, which has its own costs, both monetarily and environmentally.
Bucking the Trend
To buck this trend, some retailers have taken to implementing stricter return policies. For instance, Anthropologie has started charging a small fee for mail returns. Fashion Nova has begun offering in-store credit instead of refunds. Also, beginning next year, Abercrombie & Fitch will no longer accept returns without a receipt, invoice, or order confirmation.
In some cases, retailers like Asos and Amazon have banned customers for life. Costco, Home Depot, TJX Cos., and Target have started tracking return patterns to flag repeat offenders.
From Lemons to Lemonade
Ideally, retailers would like to bring things back in-store. For one thing, logistical costs are eliminated when the buyer returns the product to the store itself. You also get the added benefit of the store benefitting from potential sales after the return. On average, a returned item in-store results in an additional sale that equals 107% of the value of the returned item.
How Will This Affect the Tool Industry?
As you may have experienced, simple returns at The Home Depot and Lowe's make doing home improvement projects easier. Not all homeowners are great estimators. If you can quickly buy a bit more than what you need—knowing that you can return it—DIY gets a whole lot easier.
On the other hand, we've heard of people abusing the system—particularly around emergencies. People buy up generators, use them during a hurricane, and then return them afterward.
This is wrong—and, quite frankly, immoral. People who do this are basically stealing since they had no intention of ever hanging onto the product. The retailer and/or manufacturer lose because the equipment now has to be sold as used or needs to be sent back for refurbishment.
If you like free product returns, our advice is to ensure you don't abuse the policy. If too many people abuse the system, retailers will likely make broad-stroke revisions in order to save costs.
We hope retailers find ways to alleviate the problems associated with deliberate abuse but retain customers' ability to return unused items in a reasonable manner. I for one, don't want to have to be perfect every time I estimate how many 1/2″ CPVC elbows I need for that next plumbing project!