Ryobi Rounds Out Crafting And DIY Tool Lineup With 4V USB Lithium Rotary Tool
Ryobi continues its run in the rotary tool game with the release of the 4V USB Lithium rotary tool (FVM51K). What should you expect from this multipurpose crafting tool? We got our hands on one to find out exactly what it has to offer.
Ryobi 4V USB Lithium Rotary Tool Performance
The tool features five different speed settings ranging from 5,000 RPM on the lowest setting to 25,000 RPM on the highest setting. You control the speed using a variable speed dial located underneath the power switch. We especially like the fact that you can change speeds easily even while the tool is on.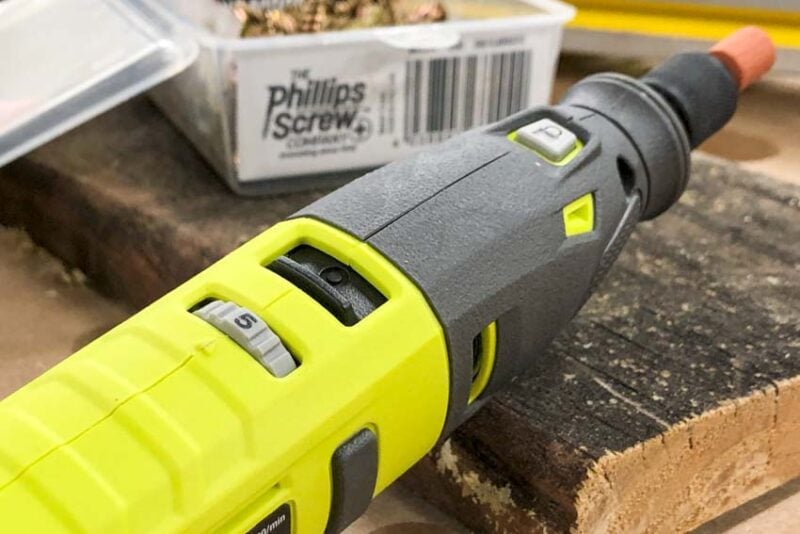 A 2.0Ah Ryobi USB Lithium battery powers this tool, which contributes to the tool's compact size. the nice thing is you don't need a separate charger. A USB-C cord plugs directly into the battery.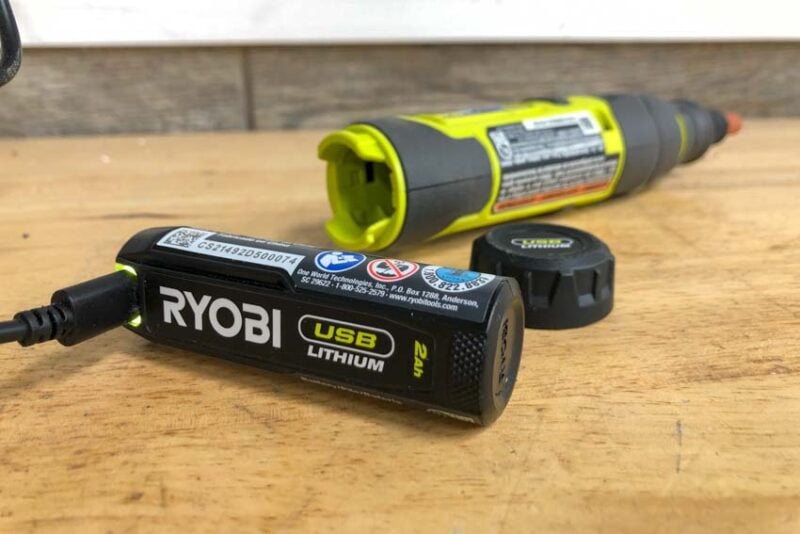 Ryobi 4V USB Lithium Rotary Tool Design Notes
Size and Weight
As the most compact of Ryobi's rotary tools, the FVM51K weighs just over half a pound including the battery. The total length is just 8.3 inches without an accessory. Compared to using the more powerful 12V rotary tool, this one makes it far easier to control when you're completing detail-oriented tasks like polishing or engraving.
Accessory Changes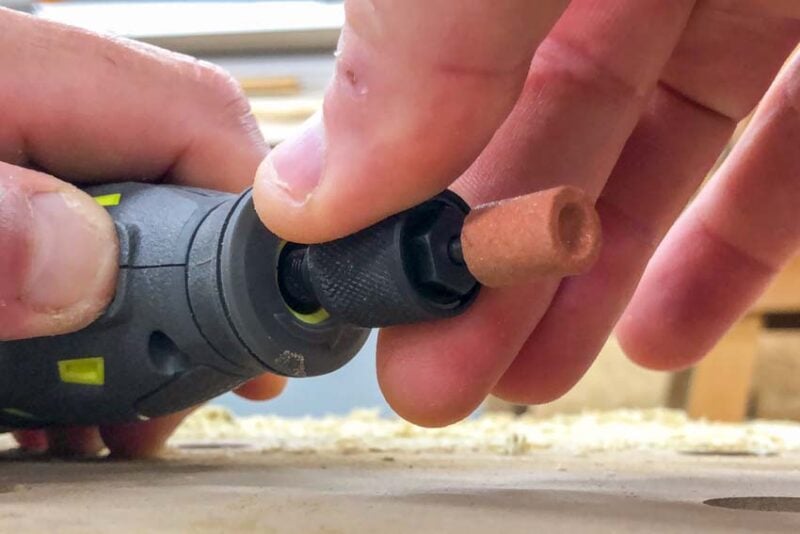 Ryobi claims its Quick-Change collet leads to 4-times faster accessory changes. While we didn't race rotary tools to find out, the accessories are very easy to install and remove using this feature. You simply hold down the collet lock button, loosen the collet with your fingers, insert the accessory, and re-tighten the collet. On the off chance it gets over-tightened, a wrench comes in the kit to give you an assist.
Accessories
This tool includes 15 accessories to help you with your carving, sanding, and polishing needs. These accessories include:
1/16 in. engraving bit
1/8 in. screw mandrel
(2) 1/2 in. felt polishing wheels
(2) 1 in. felt polishing wheels
Carbon steel brush
1/4 in. drum sanding mandrel
(2) 1/4 in. 60 grit sanding bands
(2) 1/4 in. 120 grit sanding bands
3/8 in. arch aluminum oxide grinding stone
3/8 in cylinder aluminum oxide sanding stone
Wrench
Polishing compound vial
There's also a plastic carrying case for storing all of your accessories.
Additional Features
1/8-inch collet size
LED battery indicator
Overload protection
High-temperature protection
Ryobi 4V USB Lithium Rotary Tool Price
The Ryobi FVM51K retails for $59.97 and has a 2-year warranty. It includes a 2.0Ah USB Lithium battery plus accessories. Like all Ryobi products, this tool is exclusive to The Home Depot.
The Bottom Line
Lightweight and compact, the Ryobi 4V USB Lithium rotary tool is the way to go if you want a smaller unit for more lighter work and don't want to tether to an 18V power source the way Ryobi's precision rotary tool does.
Discover more Ryobi products here!
Specifications
Model: Ryobi FVM51K
Weight: 0.6 lbs
Battery amp hours: 2Ah
Chuck capacity: 1/8 in
Max speed: 25,000 RPM
Motor type: Brushed