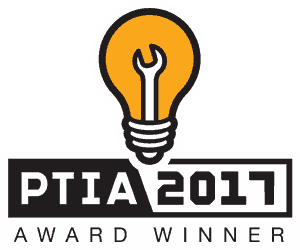 Freud recently introduced 7 new Freud CNC router bits optimized for smaller machines making signs, decorative carvings, and detailed inlays in hardwoods, softwoods, aluminum, and plastics. The new bits, which add to the company's extensive 400-bit offering, feature unique cutting geometries and Perma-Shield non-stick coating. Freud produces carbide for its own bits.
"We recognized the fast-growing trend of CNC usage among both woodworkers and makers, and that there weren't any application-specific router bits for them. So, we conducted extensive research to understand their needs and voids within the market, and created application-specific carbide for premium finish and cutting longevity."

Russell Kohl, President and CEO
Our Take
You don't often find us writing about CNC machining (although we guarantee you'll read more about such things from Tim Johnson over at Shop Tool Reviews), but we couldn't pass this opportunity to check out these new CNC bits from Freud. If you've ever watched a CNC machine in action and been mesmerized by the precision fabrication, you'll understand what we mean.
CNC machining has been evolving since the late 1950s and the technology, as it always does, has trickled down to a smaller, affordable scale. You could even have a hobbyist's CNC machine sitting on your desk right now, taking up the space of a large book (maybe a book about programming CNC machines!).
So now Freud, already known for its excellent bits and (if you've got a keen eye) equally excellent Diablo blades, has introduced these seven new bits for smaller CNC machines doing detailed and decorative work. The bits are quite affordable for those sign makers, carpenters, and other craftsmen that would like to add intricate and precise inlays and decorations to their work. If you've already used these new bits in your CNC machine, we'd love to see the result!
Freud CNC Router Bits Features
Solid Carbide
Enhanced TiCo Super Density Carbide with chromium designed and manufactured by Freud for 2x cutting life.
Advanced cutting geometry for superior chip evacuation and finish quality.
Brilliant Polished Mirror finish grind to eliminate build up.
V-Groove bits and Brazed Carbide Bits
Enhanced TiCo Super Density Carbide with chromium is designed and manufactured by Freud specifically to protect against corrosion and maximize cutting life.
Perma-SHIELD Permanent Non-Stick Coating reduces friction and resin adhesion while preventing corrosion for less work and cleaner cuts.
Tri-Metal Brazing consists of copper sandwiched between two layers of silver alloy to create a stronger, more impact-resistant bond between the carbide and the bit.
Computer Balancing reduces chatter, resulting in clean, smooth profiles.
Multi-Axis Grinding provides consistent relief angles on the entire cutting edge, which reduces burning and provides a flawless finish.
Freud CNC Router Bits Specifications