Painting is a messy business no matter how long you've been doing it. Sure, the Pros know the tricks of the trade to keep things neater. But we inevitably still come home with paint on our arms, clothes, and shoes. We'll never fully eliminate errant drops, smudges, and splotches but the apparel we choose can help us stay clean and be more productive. Dickies has been at the forefront of workwear for 95 years now and they don't seem to be letting up. The company recently introduced the Dickies Painters Bib Overall for those of us of the painting persuasion.
A quick perusal of customer comments on the Overall reveals overwhelming satisfaction. Many even expressed reluctance to replace a pair of Dickies they've had for two or even three decades only to be happy with the new bib. Can this Overall – and Dickies in general – really be that good? That's what we're going to find out!
I typically wear painters shorts and a regular shirt, so this will be a bit of a change for me. During the one or two days of winter Central Florida experiences, I'll even wear pants. But given all the pockets and tool holding solutions – and what feels right away to be light fabric – I'm cautiously optimistic.
Key Features
Fabric and Straps
Although I'm not a fabric expert, I'd say cotton is typically comfortable yet not necessarily known for its strength or breathability. But there's something different about the 100% cotton fabric of the Dickies Bib. That difference is in the weave of the cotton – known as drill – whereby the threads are positioned diagonally. The result is a fabric that's thin and light yet very strong. To maximize comfort, Dickies made the adjustable shoulder straps elastic.
Pockets and Loops
There is no shortage of tool storage around the Dickies Painters Bib Overall. Two large front pockets and two large back pockets are augmented by loops on the back right pocket and under the left front pocket. Below the right front pocket are two skinny, nested pockets. One of these skinny pockets is also below the loop on the left side. And of course, the large, namesake bib pocket is on the chest with a skinny pocket on the left side fit for a carpenters' pencil.
Buckles and Stitches
The gold buckles are light, unobtrusive, and hook around the gold buttons in front of the shoulder. Triple-stitched seams reinforce the cotton drill's durability and hold it all together.
Performance
Comfort Zone
I put on the Dickies Painters Bib Overall and found that they are comfortable. I might sound surprised, especially given the rave reviews I read, though I always imagined a garment that covers so much of the body would be unpleasant to wear. But I didn't feel any restrictions in the light overall as they have a fairly generous fit.
They also look pretty sharp – even my wife approved! Although there's no doubt they'll come in contact with paint, it's nice to know that I can bleach the white cotton drill to keep them looking clean.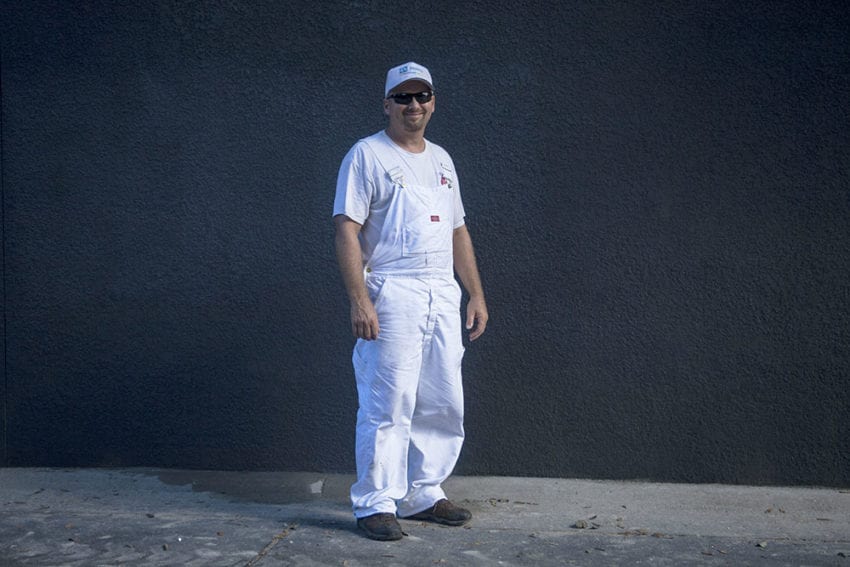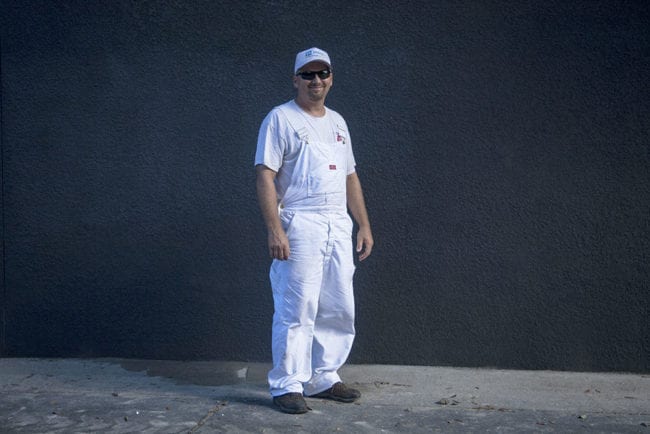 The real question came at the end of the first day: do I want to wear these again tomorrow? And the answer is "yes."
Making Adjustments
Elastic shoulder straps are a great choice for comfort. It will be your neck and shoulders that bear the burden of the overall as you add tools, a cell phone, keys, and a wallet to the pockets. As you might image, the elastic cushions the movement. The buckles also slide easily over the strap when you need to make an adjustment. Time will tell if the elastic can hold up like straps made out of the cotton drill. I'd be willing to bet they won't but I can't say for sure. I'm sure that the comfort tradeoff in the meantime is worth it!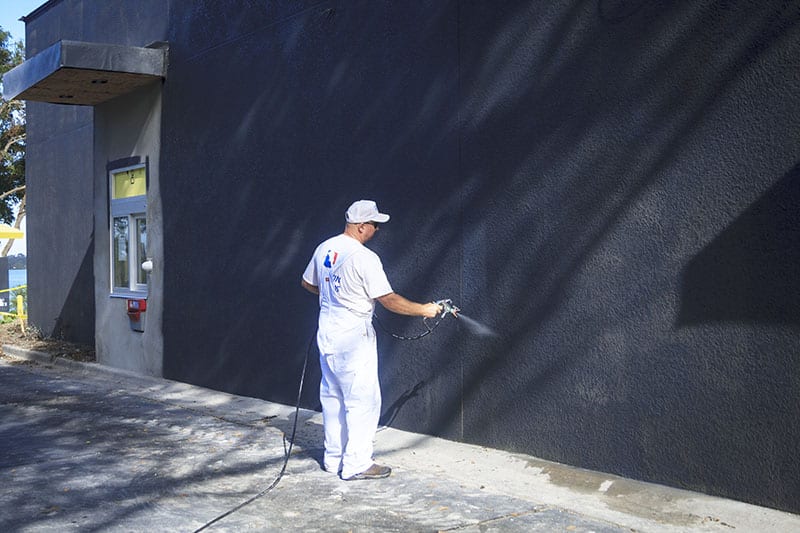 Convenience and Coverage
Any tradesman who has forgotten his tool belt at home knows what a pain it is when his tools aren't immediately at hand. It's much easier to deal with the extra bulk around your waist than to pick up tools from the ground or walk around trying to find them.
The benefit of the Dickies Painters Bib Overall is your "tool belt" is more evenly distributed around your body. And because it's tailored for painters, I stayed more organized than I was with my regular garb.
There are skinny pockets to accommodate a 5-in-1, scrapers, a nail set, a razor knife, a pen, or whatever you need. The generously sized front and back pockets hold bigger stuff, while the two hammer loop options are a nice touch.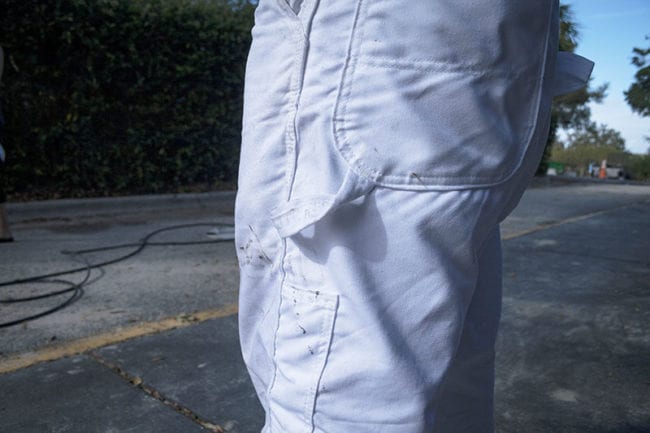 The bib pocket is a great place to hold a pencil/pen as well anything you'll need to access if you're in a tight space or working alone.
The Bottom Line
With pockets full of comfort and convenience, the Dickies Painters Bib Overall is an excellent apparel choice for the trade. It can be difficult to convince guys who – like me – have been doing it a while to change. But the Dickies light yet strong fabric, multiple pockets and loops, and overall comfort make me more productive and keet me cleaner during the day. The only point of concern at this point is whether the elastic shoulder straps trade comfort now for stretched out straps later. Time will tell.
If you know Dickies, you know they're about quality clothing at a price that's easy on your wallet. The new overalls range from $35.99 to 37.99, depending on size – an excellent price for what you get.
Dickies Painters Bib Overall Features
Generous fit, cross-over high-back style
Painter's drill fabric
A workplace standard, great for many occupations
Elastic shoulder straps for an adjustable fit
8 convenient pockets and 2 hammer loops
Triple-stitched seams for strength
Dickies Painters Bib Overall Specifications
Item Number: 8953
Material: 100% Cotton