Last Updated on August 16, 2022
Are your proverbial dogs barking these days? Have you ever spent all of your off-time laid up on the couch, or in bed because your feet hurt too badly to get up? Have your feet ever hurt so unbelievably bad that you might have considered pulling a Kathy-Bates-In-Misery on your own ankles, just to avoid even having the option of ever standing on them again? If any of this sounds familiar, then the chances are good that you might benefit from some new footwear. Luckily, Wolverine has launched a brand new line of work boots, designed with your comfort and safety in mind. The new Wolverine Overpass boots look comfortable, flexible, and versatile, and they implement a few new and innovative Wolverine technologies.
Editor's Note: Check out our best work boots review article for our favorite products for all applications.
Wolverine Speaks
"Comfort technology has long been at the forefront of our design process. The new Contour Welt is designed to offer more flex than ever for versatility on the job. Whether you are a contractor or mechanic, standing or moving on your hands and knees, the Overpass [boots] deliver the right flex combined with a 20% weight reduction. More flex and a reduction in physical weight makes the Overpass the right design to suit any workplace need."

Yahn Lebo, product line director for Wolverine
What's Up With The Wolverine Overpass
Wolverine has a pretty good reputation around here for making comfortable and durable footwear. This model ties in a few of the features that were a success with other lines of Wolverine work boots and adds a few new features as well.
The big feature that this new line is pushing is the Contour Welt technology. Wolverine designed this boot to be able to move with the foot by bending and flexing at the points where your foot would naturally. That by itself should lead to more comfort.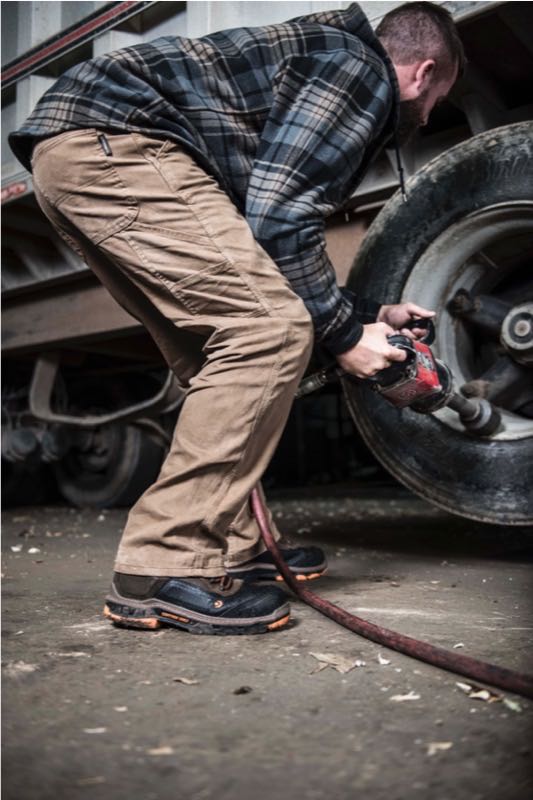 Wolverine Overpass boots feature a CarbonMax safety toe. The CarbonMax toe uses nanotechnology to provide a thinner toe cap that still meets ASTM standards for safety. Because it's thinner and lighter, toes have more room in the shoe, and the shoe remains lightweight.
The Overpass also features a dual-density rubber and PU lug outsole, as well as a waterproof leather upper. A moisture-wicking mesh keeps the shoe breathable, and a removable Ortholite cushioned footbed maximizes comfort. The lightweight rubber outsole is slip-resistant, as well as protecting against electrical hazards on the job site.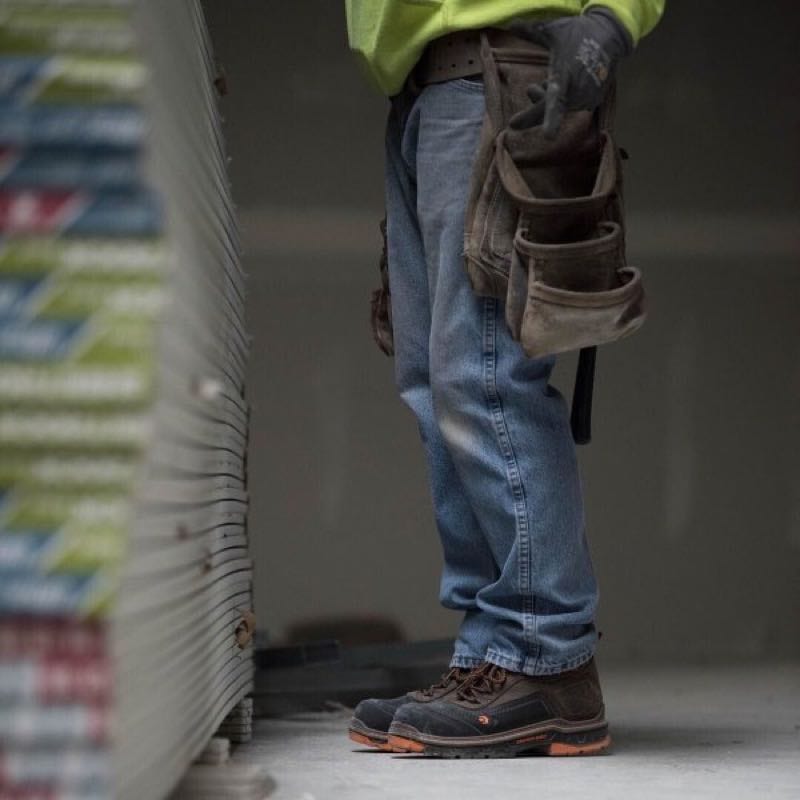 The Wolverine Overpass boots come with a 30-day comfort guarantee. The new boots are available exclusively on the company's website and will retail between $140-$160.
Final Thoughts
Admittedly, some of the verbal imagery in the opening to this preview article is, maybe, overdramatic. But, I do recall a few days, in my early 20's when I didn't know any better, where I went to work a few warehouse shifts in some brand new, fresh-off-the-Walmart-shelf work boots.  At the end of my first, and only, 10-hour shift, I was forced to consider a few things about my life: why did bad things happen to good people? And, does anything I do in this life really matter? Does God really love us, and if He does, why do my feet hurt so much? It's safe to say that $30 bought me some really crappy work boots and a one-way ticket to existential dread…
Anyway, apart from having a legitimately difficult time walking by the end of the day, there were some moments where I briefly considered a few drastic measures that might land me in a wheelchair for a while. Hindsight is 20/20, and I've learned that spending $30 dollars on new work boots is not only a waste of money but also a really sadistic way of hurting yourself.
All that is to say with most things in life, and especially with footwear, you get what you pay for. The folks that I know who have made careers in the warehouse, construction, and brewing industries swear by quality footwear, and the Wolverine brand name has come up often in conversation. Wolverine offers these boots at a price point that you would expect to pay for a quality pair of boots, and if the Wolverine Overpass boots really are as lightweight, comfortable, and safe as the company makes them out to be, $140-$160 is a fair price to pay for never feeling soul-crushing despair over your choice of footwear.
Wolverine Overpass Features
Premium waterproof leather upper
Waterproof breathable membrane
Moisture-wicking mesh lining
Removable Ortholite cushioned footbed
Advanced comfort PU midsole for support
Dual compound rubber and PU outsole
Nylon Shank
Available in soft-toe or with CarbonMax safety-toe rated ASTM F2413-11 M I/75 C/75 EH
Available non-insulated or with 400 gram Thinsulate Ultra Insulation
Contour Welt technology for flexibility
Backed by Wolverine's 30-day comfort guarantee
MSRP: $140-$160