Last June at Milwaukee's New Product Symposium, our team got to play with the new Milwaukee M18 Planer. Finally, this 3-1/4 inch cordless planer is just about to hit store shelves and you're going to want to consider it. Let's take a peek of what this woodworking tool has in store for us.
Milwaukee takes a lot of pride in their M18 cordless system. For the Milwaukee M18 3-1/4″ Planer, a powerful motor delivers up to 14,000 RPM. The new cordless planer isn't part of Milwaukee's brushless M18 Fuel line though. It really doesn't seem to need take that step at this point.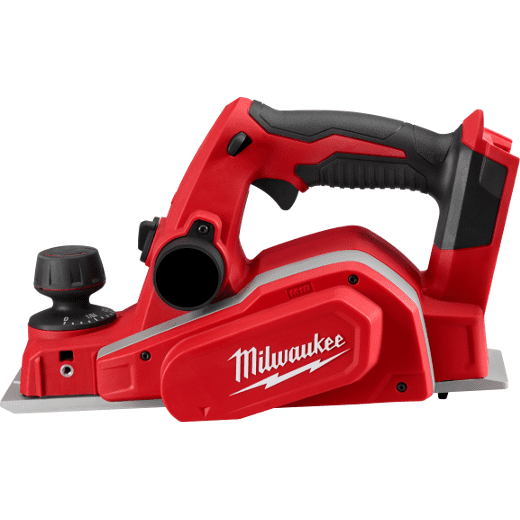 Two-Blade Design
A two blade design offers smoother cutting than single blade models. For maximum versatility and accuracy, the new Milwaukee M18 3-1/4″ Planer features 20 locking positions with an adjustable depth of 0 to 5/64" which eliminates the need to re-zero between cuts. The tool's maximum rabbet depth of 27/64". An innovative adjustable chip ejection feature allows users to eject chips on either the left or right side, keeping debris out of their line of site.
The Milwaukee M18 Planer offers an outstandingly smooth cut. The dual-blade system helps create a confident feel when shaving down work pieces that need a better fit. Chips are thrown well out of the line of sight and the depth control is outstanding on this model.

Pro Tool Reviews Managing Editor, Kenny Koehler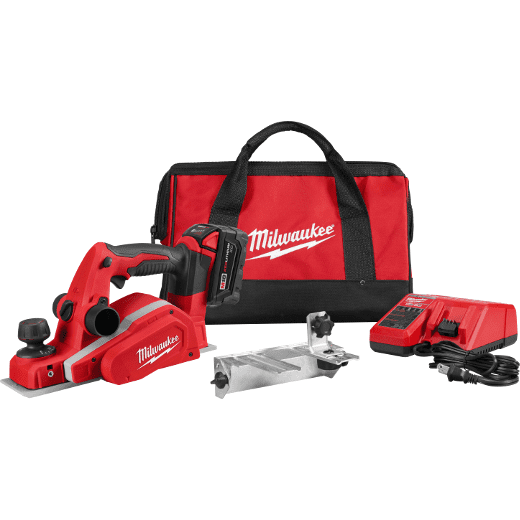 Milwaukee M18 Planer Key Features
Power Source: 18V RedLithium Battery
Maximum No Load Speed: 14,000 RPMs
Locking Positions: 20 Locking Positions (0″ to 5/64")
Rabbet Cut Capacity: Up to 27/64"
Length: 12.38″
Height: 6.97″
Width: 6.17″
Weight (Bare): 6.15 lbs
Weight with Battery: 7.5 lbs
Warranty: 5 Years
2623-21 Kit includes: M18 Planer, (2) Planer blades, Bevel/edge guide, M18 RedLithium XC Extended Capacity Battery (3.0 amp hour) and Multi-Voltage Charger
2623-20 Bare Tool includes: M18 Planer, (2) Planer blades, Bevel/edge guide