We've written and reviewed pocket hole joinery tools like the Kreg Jig K4 Pocket Hole System and projects several times in the past. We consider ourselves fans of the technique, but we like anything that will get us in the workshop or allow us to get the job done on site. Of course, Pros and Cons follow each type of wood joint. There exists no shortage of opinions. Often those opinions depend on skill level, available tools, and aesthetic finish. Here are some considerations from the Pros about when to use pocket hole joinery.
Stuck on Glue
Mortise and tenon, dovetail, and biscuit joints require glue-ups. This isn't so with pocket hole joints, as the fastener acts as an internal clamp that obviates the glue-up. Glue might strengthen the pocket hole joint, but it's not necessary. This makes pocket holes a faster joint than others. It's great for quick jobs, such as the 5 minute pocket hole shelf we recently completed. It also means that a piece can easily disassemble for transport whereas a glue-up is forever. However, there is another consideration we discuss below.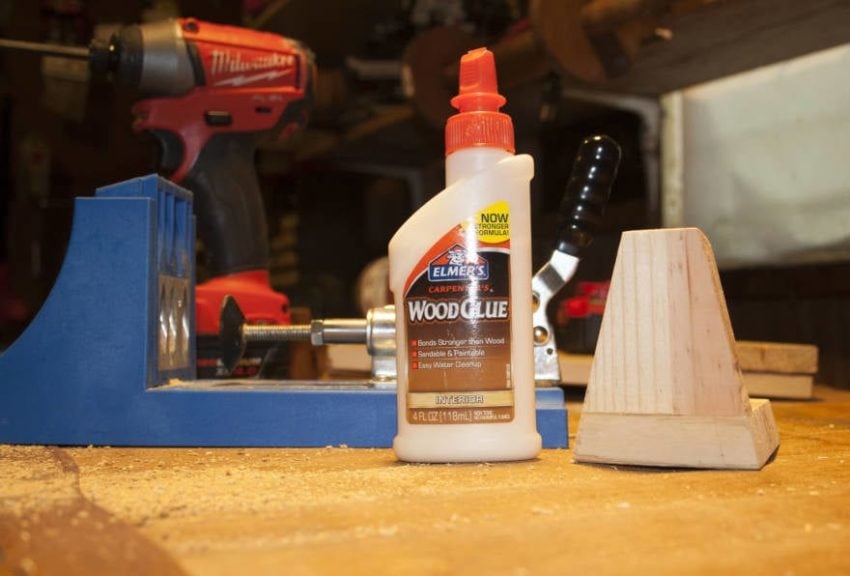 Do You Even Work Out?
There is much discussion among carpenters about the strength of pocket hole joints and whether it compares to the time-tested strength of other joints. Pocket holes appear occasionally on face frames, but some doubt they can hold the weight of more burdensome jobs. Although the pocket hole joint may need to hit the gym comparatively, the argument goes that rarely does only one joint shoulder the entire load. The weight is distributed among the several joints of a project and therefore the joint doesn't have to be as strong or stronger than other joints, it just needs to be strong enough.
When to Use Pocket Hole Joinery Continued
In addition to the strength, some joints do better when visible. Many mortise and tenon and dovetail joints seem like works of art. You likely want them conspicuous on the work piece. Biscuit joints are hidden. Pocket holes can be hidden on some projects but, if they are in sight, they are not part of the aesthetic. You can buy pocket hole plugs that will do a pretty good job of hiding the work. Keep in mind that edge-joined stock, beveled corners, and curves will show the holes whereas a table or bench will hide them.
Pocket hole joinery is pretty simple compared to other joints. You need something like a Porter-Cable PC560 pocket hole jig and a cordless drill. We actually used an 18V impact driver—just be sure not to overdrive the fastener.
When you use a joint like this, be sure to consider how the wood and finish will react to shrinking and swelling. Pocket holes can show more gaps than other types of joints in dry conditions. For this reason, you may still consider gluing joints to seal them and prevent seasonal movement.
We hope you've enjoyed this guide on when to use pocket hole joinery. If you're a Pro and you have carpentry or other joinery tips, add them in the comments below. Remember, you can always contact us with your own Pro tips.