Southwire SIMPush Conduit Fittings Make EMT Connections Easy
If you find that you've grown weary of the more traditional methods of installing conduit fittings, Southwire now has SimPush Push-To-Install fittings available for when you're working on a variety of install environments.
Pros
Super-fast and simple press-in connection that requires no tools
Reusable (tested up to 100 cycles)
Wide range of connectors and sizes
Works with EMT, rigid, and PVC
Wet and dry location fittings available
Appropriate fittings maintain your ground pathway
Select fittings are watertight, concrete tight, and rated for direct burial
Cons
Some connectors may mess with the aesthetics of exposed runs
Southwire SIMPush Fitting Overview
Rather than threading, screwing, gluing, or using compression to hold your conduit together, you only need to slide your conduit into the fitting to lock it into place with Southwire SIMPush conduit fittings. Metal teeth inside the fittings grab and hold your conduit with 300 ft-lbs of pull force.
They work with several major types of conduit materials:
EMT
PVC
Liquid tight
Rigid
GRC
IMC
It sounds simple (and it is), but there's a lot going inside in the design that makes it easier on you.
Each fitting has an internal ring built into the side wall that stops you from pushing too far into the connector.
One of the coolest things is that Southwire SIMPush connectors are reusable. Sure, you're not likely to pull one on an install that's already been signed off on. However, when the new guy uses the wrong one or flips the box around, you're not stuck spending the next 30 minutes correcting the mistake and wasting materials.
Just make sure to have Southwire's removal tool on hand—it's a simple quick-release ring. Wrap it around the fitting and undo the connection.
Southwire SIMPush Dry Location Fittings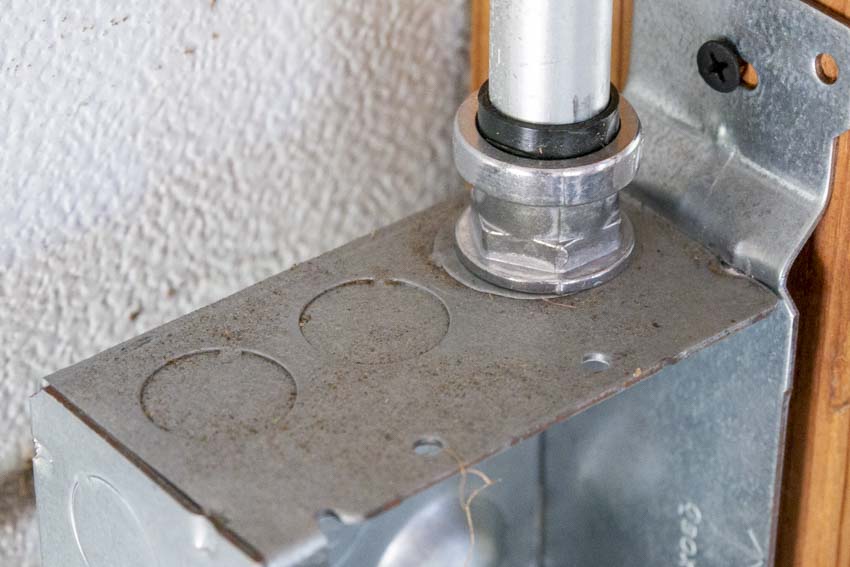 Southwire is making SIMPush fittings in a ton of different styles to fit the needs of your install in dry locations. In addition to their easy use, these all will maintain your ground path:
Couplings
Box Connectors
Pull Elbows and Pull Elbow Connectors
Offset Connectors
EMT to Liquid Tight
Inside Elbows
Conduit Bodies: EMT LB, C, LR, LL, and T
Southwire SIMPush Wet Location Fittings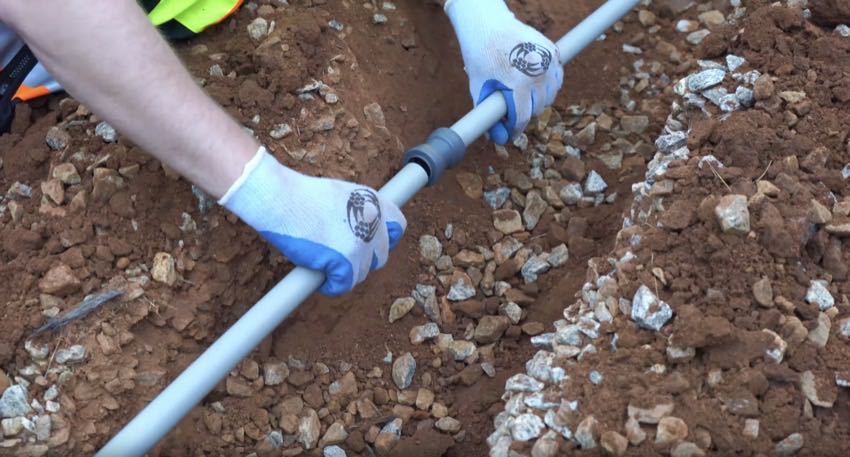 There are Southwire SIMPush connectors available for wet areas, too. When you install calls for wet-friendly connectors, look for the ones that have a blue ring.
These carry an IP66 ingress rating, are NEMA3S certified, are watertight and concrete tight, and are rated for direct burial. Watertight and rigid fittings will maintain your ground path.
Here's a quick list of styles:
Watertight Couplings
Metallic and Non-Metallic Liquid Tight Couplings
Watertight Connectors
Metallic and Non-Metallic Liquid Tight Connectors
Metallic and Non-Metallic 90° Connectors
Rigid Couplings
Rigid Connectors
Rigid Pull Elbows and Pull Elbow Connectors
Rigid Reducer Couplings
Rigid Conduit Bodies: T, LB, LR, LL, and C
Rigid Offset Nipple Connectors
Rigid to EMT Couplings
PVC Couplings
PVC Male Adapters
PVC 90° Connectors
Using Southwire SIMPush Conduit Fittings
Southwire SIMPush fittings really do save a ton of time. We've used them on our own projects and had the opportunity to talk to local electrical contractors that do as well.
At first, it's a little unnerving because the connection is so easy. It makes you think you've missed something. But once you get used to it, the connections become the easiest part of your run.
One thing we found is that the couplings, in particular, are a bit wider than, say screw couplings. When you're making a run across a wall or ceiling that's exposed, it can mess with the aesthetics of the room because it causes the conduit to stick out more at each connection. That's typically only an issue in restaurants, offices, art studios, and the like where the public perception is important to your client.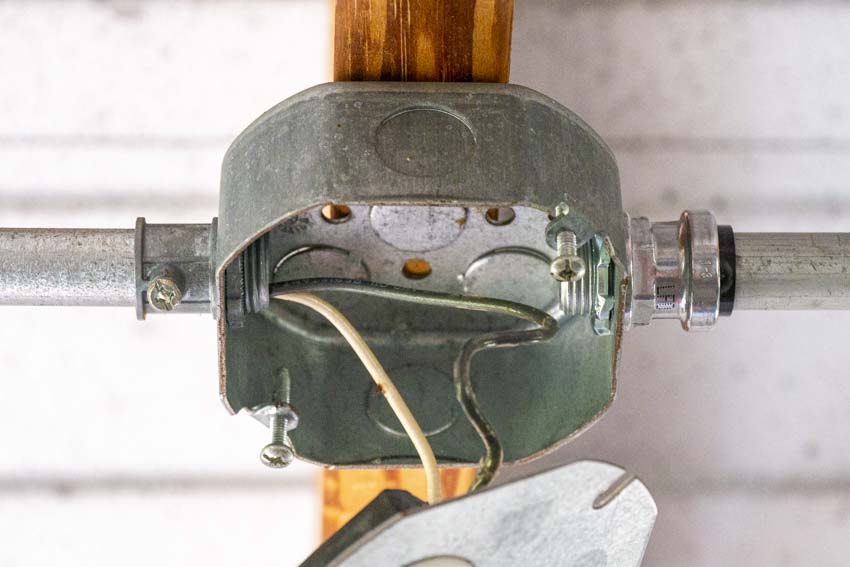 It's game on in industrial settings or where your run ends up behind the wall or above ceiling tiles when the job is done.
Cost
One of the only complaints we hear from electricians that are learning about Southwire SIMPush fittings for the first time concerns price. Yes, they run more than other styles.
That said, how much are your time and productivity worth? There's no question SIMPush is faster and less frustrating. With the shortage of labor available in the electrical field, the kind of time savings we're seeing can get your crew through those installs and onto the next job or reduce the amount of overtime you're paying. It's your call.
The Bottom Line
There's absolutely zero question in our minds—if improving your efficiency on electrical installs is a priority for you, switching to Southwire SIMPush fittings is one of the easiest decisions you can make.
To check out the new Southwire SimPush conduit fittings, check out your electrical supply store or head over to Southwire.com.