Sitting around the water cooler, the PTR guys started thinking… What are the top 5 tools we can't live without? These are not the tools we use the most (we'd end up with a list of hammers and the best screwdrivers). Rather, these are the tools that, when we use them, we think, "Man, this thing is AWESOME!" We might have gotten by without these tools. However, now that we have them, you couldn't pull them out of our cold, dead fingers.
And here we go: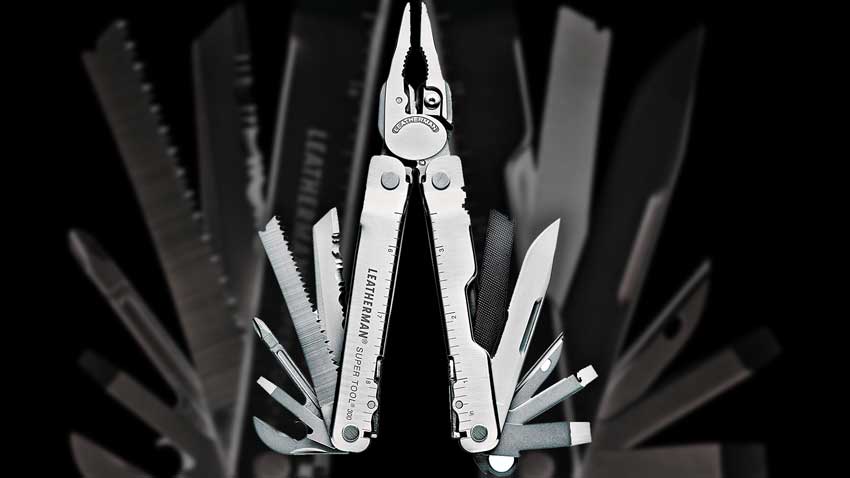 This one was a no-brainer. Whether you are at the park with your kids shooting off a rocket, camping with the family, or just fixing stuff around the house, a Leatherman is always handy. Riddle me this: If you had to go on a long trip away from home and had to pack light, what would you bring?
If you thought there was a chance you'd have to remove a battery case, bend something into place, or gut a fish, you'd want your multitool. The Super Tool 300 comes with an assortment of screwdrivers, files, and cutters as well as a number of others. The only thing really missing for a long trip? Corkscrew. But wine is for sissies anyhow.
For many, an impact driver seems to be a specialty tool. It's something you only need when you are on the job or dealing with very specific, and more importantly rare, situations. We're finding more and more that it's just not true. With the exception of using hole saws, we find ourselves reaching more for our impact drivers than we do our drills/drivers.
They are fast becoming the homeowner's go-to tool, and with the advent of more and more 1/4-hex-compatible driver and drill bits, the quick-change shanks on these tools are changing the way we look at drills. It also doesn't hurt that these tools keep getting lighter, smaller, and more powerful with every revision.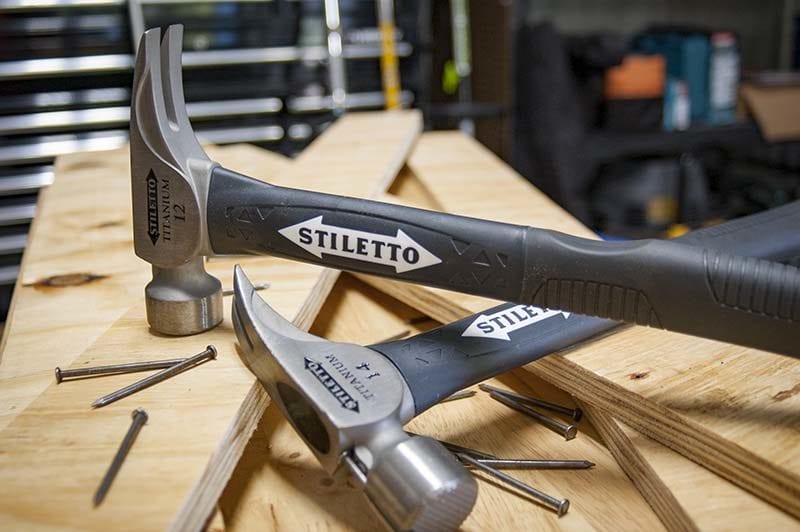 Taking a picture of your friend's face as you toss him your new titanium hammer. Then, post it to social media for the world to see. Titanium hammers have plenty of practical uses. Sure, they're cool, they're light, and you'll have your friends drooling over yours, but they aren't just for professionals.
At around $100 or more, they're pricey. However, if you spend lots of time swinging a hammer, you'll consider that money well spent. At this point, we don't ever want to use a framing hammer that isn't titanium. The power-to-weight ratio is simply something you get used to and never want to leave. Whether 12, 14, or 16 ounces—pick up one of these tools and see for yourself.
We're knife fanatics. Sure, the soccer moms give you the evil eye when you whip it out, but you don't see them complaining when you're cutting open that child-proof packaging or freeing their kid's shirt from the fence they decided to jump. On the job, you'll find yourself constantly in need of a sharp edge.
Sure, a multi-tool or folding utility knife is a great option for occasional use, but when you are needing a knife constantly, you want the most versatile, compact tool you can get your hands on. In those cases, a folding knife is the way to go. Whether you or an occasional handyman or a DIY warrior, if you have a knife nearby when you're working, we're betting you'll shave minutes, if not hours, off your project.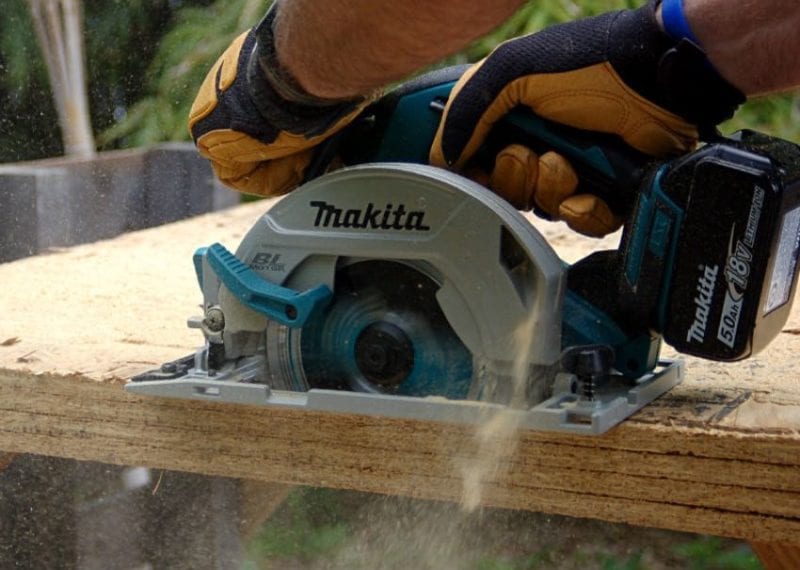 Sure, we know the objections. We've made many of them ourselves. Circular saws need power. A cordless circular saw used to only function well for short-term use on undemanding materials. Now, you can count on one to work all day long on a jobsite.
We can't count how many times we've needed to make a cut or two and grabbed this Makita 6-1/2″ circular saw. It works quickly, cuts anything we put it on, and hardly weighs anything. Could we live without one? Sure. We did so for years. But would we want to? Absolutely not.
Now It's Your Turn! What Tools Can't YOU Live Without?
Should we have more than 5 tools on this list that we can't live without? Of course. We could name dozens…but this represented the ones that came to mind first.
Now it's your turn. What tools can't you live without? What tools have made your life easier? Leave a comment below and let us know!