Last Updated on April 5, 2023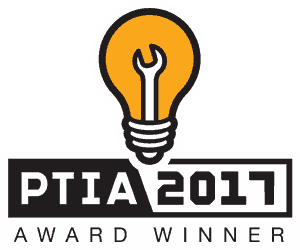 When most people picture a plumber's wrench, they probably think of the long-handled, hook-jawed version associated with the trade for generations. Of course, they'd be correct – it's still right tool for installing and removing pipes and fittings. But it's certainly not the only wrench a plumber uses. We run into plenty of smaller hex nuts and bolts that a "normal" pipe wrench would too cumbersome and sometimes useless! We need a handy adjustable wrench for those situations. But even a traditional adjustable wrench can be too thick, too shallow, or too long to get the job done easily. The Proferred Adjustable Plumbing Wrench aims to assist us in those tight spots by being thinner, deeper, and shorter than those normal wrenches. Can it turn a difficult job into an easy one?
That's what we're going to find out.
Key Features
Head
You'll immediately notice the Proferred Adjustable Plumbing Wrench's very thin head. The head of a typical adjustable wrench of comparable length is at least 3/8″ thick. But the Proferred is a slender 1/4″ or so. It's easy to see how much easier it would be to use in tight and narrow spaces.
Jaws
You're gonna need a bigger boat! The wrench's capabilities continue with jaws that open to about 1-1/2″, much wider than the 7/8″ of a normal adjustable wrench in this size. Proferred says it opens 55% wider than the competition… and the math checks out! It means you can do more jobs with fewer tools which is usually a win – if it's effective.
Depth
Do you avoid those shallow wrenches that are petty gossips, always surrounded by drama? Me too. Fortunately, the Proferred Adjustable Plumbing Wrench is much deeper than those wrenches – 30% deeper, in fact, the company claims. I didn't measure the depth as I did the width, but it looks to be accurate, as well. I'm rarely this eager to try out a new hand tool, but this one is promising.
Performance
How Much Can You Wrench?
So in my toolbag went the Proferred Adjustable Plumbing Wrench. And it proved its usefulness almost immediately. I had to tighten a small hex nut under a sink. Those nuts usually come with a tube wrench of some sort from the factory, but there wasn't one to be found. I was able to get the wrench's thin head in the space and just turn the nut with the jaw tips. The wrench bailed me out before my first coffee break.
Here's a welcome surprise: the Proferred Wrench's increments are actually correct. Even if you happen to have an adjustable wrench with increment markings, they're often off. Sometimes that's a factor of the wiggle you find in the jaws of most models. Other times, it's just inaccuracy.
It just goes to show that quite often a plumber doesn't need the leverage of a long-handled pipe wrench as much as he needs a wrench to simply fit in tight spaces.
Feel & Action
We've all had adjustable wrenches that are adjustable in name only. The worm screw is either hard or impossible to turn and annoying. Well, the Proferred Adjustable Plumbing Wrench's worm screw is smooth as could be. Dialing in the jaws to the appropriate width is easy. It all seems to point to fine craftsmanship.
Wiggle It
In addition to the smooth action, I'd be remiss if I didn't mention the rest of the Proferred Adjustable Plumbing Wrench's build quality. The moving jaw of just about any other adjustable wrench you pick up will have some play – back and forth, side to side – even when it's new. It probably doesn't affect the performance right away, but we all know that ill-fitting parts, use, and time will wreak havoc on a tool. But the Proferred Wrench doesn't have any of this play – the parts fit together precisely.
The Bottom Line
It might not be possible to get all jazzed up about a new wrench, but if you can, then the Proferred Adjustable Plumbing Wrench will probably be the one. It has a greater jaw capacity – depth and width – that similarly sized wrenches. Its thin head can access tight spaces. Increment markings are accurate, the worm screw is smooth, and the parts fit together tightly. I'm not sure what more you could ask for in a hand tool. It's always nice to review a tool that's so good that it will be on every job!
Related Content
Klein Adjustable Wrenches
Milwaukee Adjustable Wrenches
Proferred Adjustable Plumbing Wrench Features
55% Wider Jaw Capacity
Super Thin Head for Improved Access
30% Deeper Jaw
Black Phosphate Finish
Ergonomic Grip
Ideal for Automotive, Plumbing, and Gas Industries
Proferred Adjustable Plumbing Wrench Specifications
Item Number: T08001 (6-inch)
Also Available In:

8-inch (opens to 1-1/2-inches)
10-inch (opens to 1-3/4-inches)
12-inch (opens to 2-1/4-inches)

Price: $22.97
Shop Amazon
Find out more about Proferred Tools here.