Perhaps more than any other trade, the nature of electrical work necessitates that Electricians have tools that can access and install what they can't reach. Case in point: you may have read my recent review of a magnetic wire pulling system for running wire and cable behind finished surfaces. But that pulling system can't perform the Electrician's other major wire installation task of running wire through conduit. For that work, we need a fish tape that's sufficiently rigid yet low-friction enough to navigate multiple bends in both PVC and EMT. The rub is that most fish tapes are either metal, which is rigid but creates high friction (and they are conductive!), or fiberglass, which breaks and kinks easily although it creates less friction. Southwire's answer to this problem is the Southwire SIMpull Non-Conductive Fish Tape.
I was fortunate enough to attend the company's recent product showcase where I volunteered during a SIMpull demonstration. You may have even caught our SIMpull video.
The fish tape was remarkably easy during the demonstration, but does that translate to the field? We're about to find out!
First Impressions
The circular roll of the Southwire SIMpull Non-Conductive Fish Tape looks much like any other fish tape but when you pick it up, you'll immediately notice it's a featherweight. The secret sauce of the tape is the spiral extruded polymer construction which offers light weight, rigidity, low memory, and low friction.
The glow-in-the-dark leader is also polymer, making the tape completely non-conductive for pulling through conduit with existing wires. Southwire offers this tape in 75-, 100-, 125-, and 240-foot lengths as well as a counterpart versions with flexible metal leaders (but of course, you give up the non-conductivity feature).
The low friction, lightweight design means the fish tape glides smoothly out of the case and recoils quickly and smoothly, too. I've got some underground work to complete first before moving on to other work, so let's go fishing.
Nothing Kinky
Old School Tapes
If you've ever used a metal fish tape for more than a couple of 90-degree conduit bends, in a way you know the literal meaning of the old adage "push on a string". The friction takes hold and soon the tape can bunch up. The metal is rigid enough to force through a bit more, but you'll come to a halt shortly.
It goes without saying, but you can't use the metal fish tape when you're pushing or pulling around a live panel without risking arc flash – and grave injury. Fiberglass tapes glide through much easier but anyone who's used them knows they kink, break, and become useless pretty easily.
A SIMPull-er Solution
I bent the Southwire SIMpull Non-Conductive Fish Tape's spiral extruded polymer around and found it didn't break or even kink. I had already tested it in a controlled conduit environment, so the only thing left to do was run it through some existing conduit in the field. The tape glides in smoothly, navigates underground bends, and comes easily out of the other side. It's really quite impressive.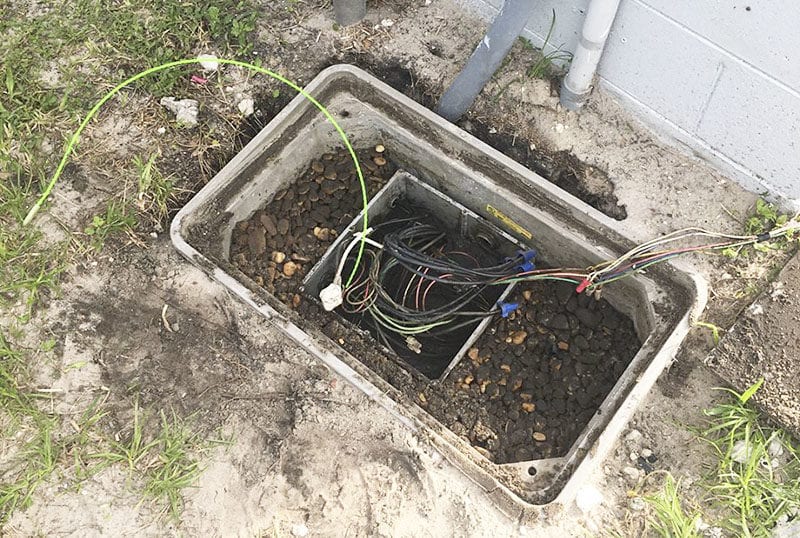 It doesn't take long to see the time it can save on a job – both in deployment and rewinding (rewinding a metal fish tape can be a workout). During other pulls, the loop on the leader proves it can pull wire securely, too. I didn't have any dim or dark tasks to test the glowing leader, but I think it's clear that it could be quite helpful in those applications.
Nobody's Perfect
For the vast majority of work I did during this review, I found the Southwire Fish Tape to be exemplary. But it does have a couple of shortcomings to note. Although you can push and put through most conduit, it had a bit of trouble in the final bend of some 1/2-inch PVC. That's an unusually small diameter and it doesn't worry me much. In this particular case, there was only a 1/2-inch knockout on the bottom of a bell box to work with.
I had to use some steel fish tape for its extra rigidity for that job – fortunately, the run was short enough – but it was still tough to push through.
On the other end of the diameter spectrum, the tape bunched up in 2-inch PVC with a couple of 90-degree bends in it. I'd say the sweet spot for the Southwire SIMpull Fish Tape is 3/4- to 1-1/2-inch conduit. In those diameters, it really worked wonders.
The Bottom Line
The Southwire SIMpull Non-Conductive Fish Tape promises faster install times and faster rewinds in a very light package. Its spiral extruded polymer design glides through 3/4-inch to 1-1/2-inch PVC and EMT easily, although it struggles a bit in 1/2-inch and 2-inch conduit. If the majority of your work is in its sweet spot, you'll never reach for your metal or fiberglass fish tapes again! It won't break or kink and the non-conductive nature means you can safely push and pull wired around live load centers.
This fish tape makes my job a lot easier and there's no doubt it will do the same for you. All fish tapes have limitations but, as limitations go, this product is far and away the best I've used. At about $99, you might have a loose wire not to consider it!
Southwire SIMpull Non-Conductive Fish Tape Features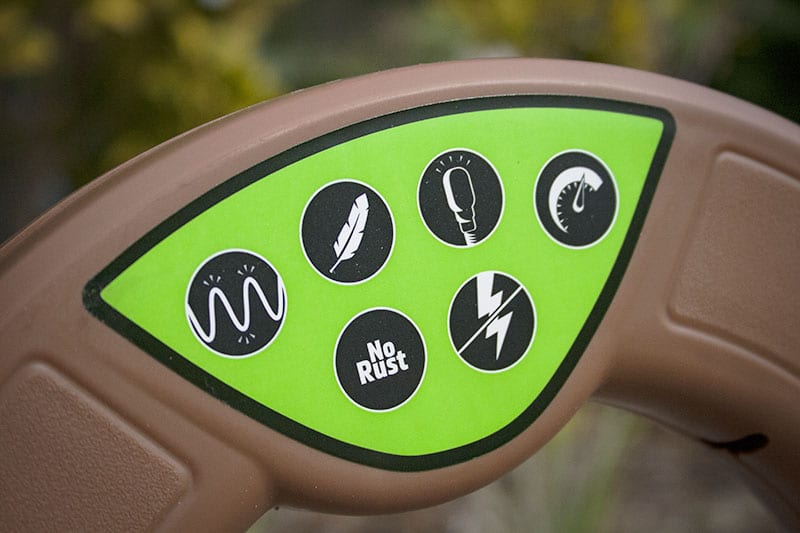 Spiral extruded polymer design reduces the amount of effort required to push or pull the fish tape through EMT or PVC conduit
Non-conductive, glow-in-the-dark leader allows for easy install over existing wires
Combines the strength of a steel fish tape with greater flexibility than fiberglass fish tapes
Low friction material reduces binding at joints, couplings or 90-degree bends
Faster install time
Does not break when folded
Weighs less than steel
Southwire SIMpull Non-Conductive Fish Tape Specifications
Model: FTSP45-125NCT
Diameter: 4.5 mm
Height: 17 mm
Width: 13 mm
Depth: 1.75 mm
Weight: 2.5 mm
Warranty: Lifetime
Price: $97