Arrow E21 Fires Off 1,000 Rounds Before Recharging
The Arrow Company has just added to its line of fastening solutions with the E21 Rechargeable Stapler. Combining the benefits of battery power with staple gun fastening, the E21 simplifies everything from crafts to lighter-duty Pro upholstery applications.
10-Second Summary
Model: E21
Fires JT21 staples (1/4 in., 5/16 in., and 3/8 in.)
3-hour/1000-shot runtime
Designed for light-duty upholstery and craft projects
Recharges via micro USB port
Charger and stapler base included
Warranty: 2-year limited
Price: $34.97
What Does Arrow Have to Say About the New E21?
We're excited to introduce the first electrical tool on the market that uses Arrow Fastener's JT21 staples, giving customers—from crafters and DIYers to professionals—the opportunity to tackle a range of projects. Arrow understands what projects DIYers enjoy, and it's our goal to ensure we're developing quality products to help them get the job done simply and with pride.

—Jared Appel, product manager, Arrow Fastener
A Staple for Lighter Duty Projects
The Arrow E21 Rechargeable Staple Gun fires off Arrow's own proprietary JT21 light-wire staples (it's not compatible with T50 staples). It can tackle up to 30 staples per minute, and it works with 1/4 in., 5/16 in., and 3/8 in. staples.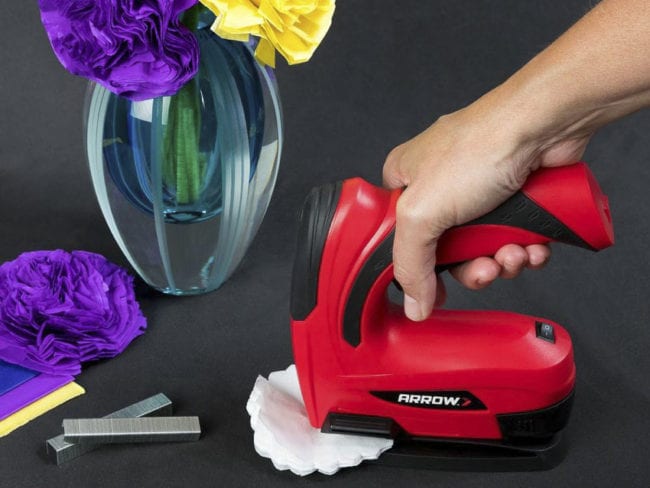 Arrow designed the E21 Rechargeable Staple Gun on a lithium-ion battery platform. It has a 3-hour runtime or the equivalent of 1,000 shots. Arrow claims that the E21 is specifically designed for lighter-duty upholstery and craft projects, particularly ones where AC current and cords would present a limitation.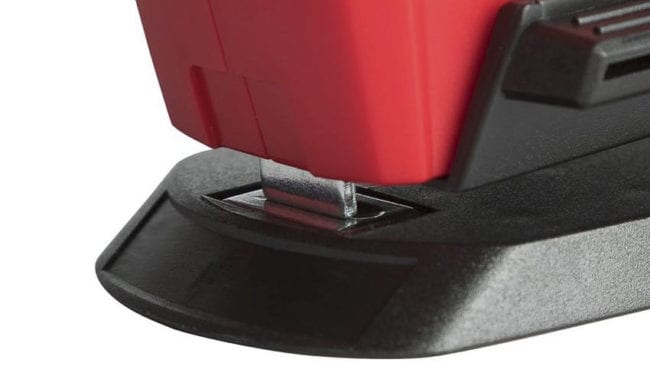 The Arrow E21 Rechargeable Stapler has a battery status light to let you know when a recharge is in order. It features a soft overmold grip and a bottom-load magazine. It includes a stand-up base that snaps on and can act as an anvil for stapling two materials together (like sheets of paper).
Arrow's E21 Rechargeable Stapler retails for $34.97 and comes with a 2-year warranty. For more information, visit the website by
clicking here
.
Arrow Rechargeable Stapler Specs
Model: E21
Depth: 9.64 in.
Height: 2.36 in.
Width: 9.44 in.
Length: 4 in.
Staple Type: JT21
Max Staple Size: 0.375 in.
Warranty: 2-year limited
Price: $34.97