The Milwaukee M18 FUEL brushless tools line debuted in Spring 2012. These tools feature brushless motors, and Milwaukee Tool brought the price down first before most other manufacturers. Not content to rest on these tools, the M18 FUEL line of brushless tools now dominates Milwaukee's cordless tools. M18 FUEL combines brushless motors with advanced battery technology to bring cordless tools to rival or even exceed the performance of corded models.
Milwaukee M18 FUEL Brushless Tools Overview
From the very first M18 FUEL tool, Milwaukee planned to grow the line to include many more tools than just their best Milwaukee drills. The Milwaukee M18 line now includes nearly 200 cordless power tools. A good number of those belong to the M18 FUEL line. M18 FUEL integrates three core technologies: PowerState brushless motors, RedLithium batteries, and RedLink Plus Intelligence. A fourth technology has recently expanded capabilities further: High Output batteries using new 21700 lithium-ion cells to deliver more power and runtime than ever before.
Powerstate Brushless Motors
Rather than simply pull motors off the shelf, Milwaukee Tool selects and designs motors specifically to match the tool application. Some motors can be larger, while others aim to reduce girth while still providing power and runtime. Below we have two very different tools—notice the difference in motor application and design:
The next-gen Milwaukee M18 FUEL impact driver opts for compact power and speed. The Milwaukee M18 Fuel SDS-Max Rotary Hammer goes for maximum power output and run-time.
With smart tools and brushless motors come smart batteries. Milwaukee Tool opted to put electronics not only in their power tools but also in the M18 RedLithium battery packs. With both, the tools and batteries can work together to optimize power delivery to the tools. With that said, new Milwaukee High Output battery packs now allow cordless tool power output to match and exceed cordless in ways it never could before.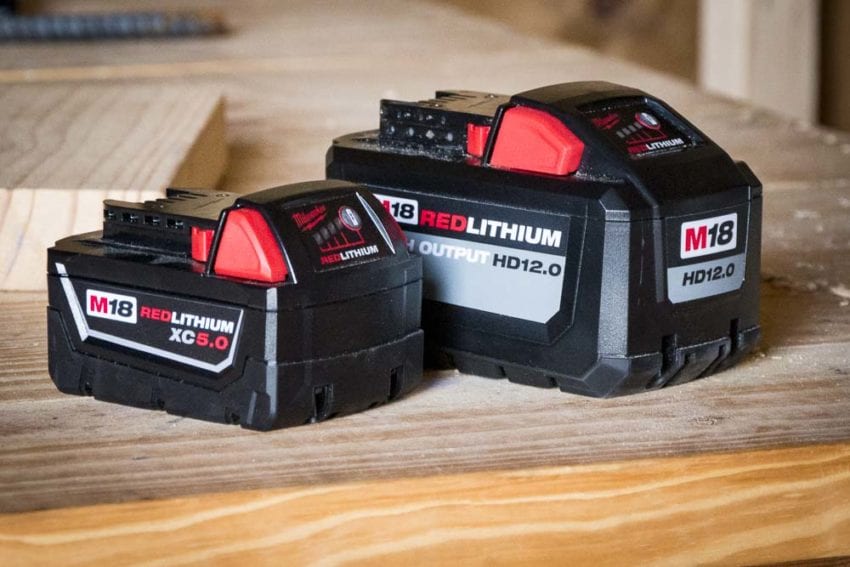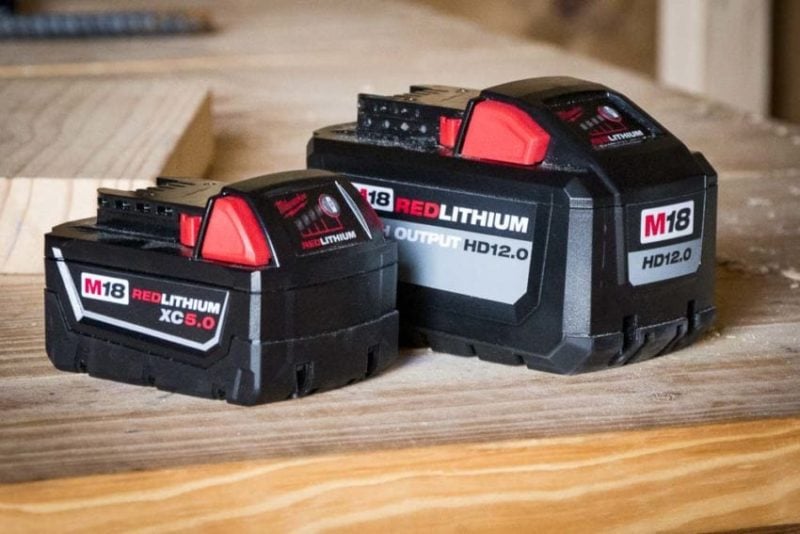 RedLink Plus Intelligence
Milwaukee RedLink Plus Intelligence combines hardware with software so Milwaukee Tool can have "full-circle" communication. RedLink Plus connects the brushless power tool with the M18 battery. It even monitors and controls the charger when putting a battery on for recharging packs. The system constantly monitors this internal network to maintain ideal conditions for both performance and protection.
This smart monitoring of tool and battery allows Milwaukee to push tools further, drive them longer, and ensure that motors and battery packs remain safe in the process. Without this smart interaction, batteries could be driven too hard or too long. Tools could also allow themselves to overheat or fail prematurely. RedLink Plus is Milwaukee's "flavor" of electronics that keep everything operating smoothly.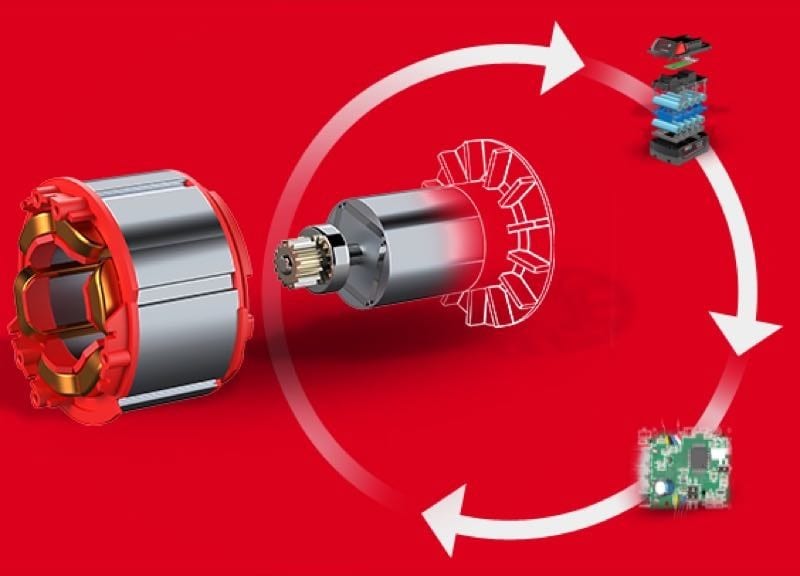 But Will It Blend (Perform)?
Dispelling initial concern over brushless technology, Milwaukee launched the technology by demoing the new Milwaukee M18 FUEL brushless tools at their 2011 press event. In the demo, they took an M18 FUEL drill and compared it to a DeWalt product in testing practical torque. The test? Cranking up some heavy metal plate weights using the drill and lifting them upwards to demonstrate the considerable torque of the new brushless motor. In the demo, the Milwaukee M18 swept the competition, which stalled out during the test. It certainly impressed us at the time.
Fast-forward to 2021 and beyond. Milwaukee M18 FUEL tools are producing the following formerly unheard of products:
The advantages of brushless technology are clear. The new Powerstate brushless motor will live longer, with less wear and tear due to the nature of how the motor functions. It will also reduce noise from the tool and the tool will be able to cool more rapidly. Brushless is also very nearly maintenance-free—something we like in our cordless tools.
Compact Size Means Smaller and Smaller Tools
Brushless technology, while allowing for advanced performance, also reduces size. New tools can now occupy less space, creating more ergonomic form factors than ever before. Milwaukee M18 FUEL technology has given the company options for creating tools in different shapes and sizes while still meeting performance and power goals. Just look at the compactness of some of these brushless tools:
What's Next?
Expect more and more products to arrive on the Milwaukee M18 FUEL platform. Every year we see dozens of new products and the company shows no signs of slowing anytime soon. For more information, please visit the Milwaukee website.