Milwaukee Tool makes one of the deepest lines of cordless tools available, so when it comes to Milwaukee M18 vs M18 Fuel tools, what's the difference?
Milwaukee M18 vs M18 Fuel Tools
At its most basic level, the difference between Milwaukee M18 and M18 Fuel tools is that most M18 products have a brushed motor and all M18 Fuel tools have a brushless one.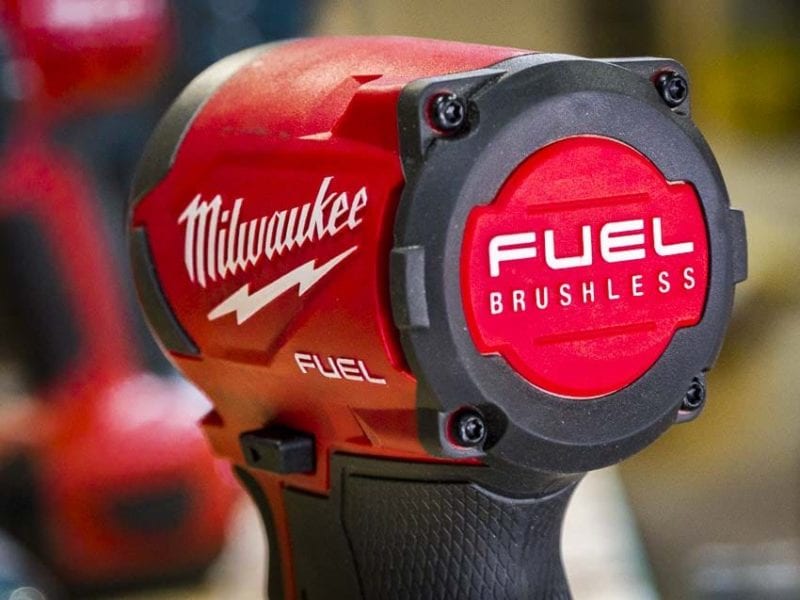 We've written much more about brushed vs brushless motors. Here's the short version:
Brushed and brushless refer to the carbon brushes in a DC motor that a brushed motor uses. They wear over time and have to be replaced. Brushless motors don't require them and are controlled electronically instead.

The result of brushless technology is primarily three things: longer runtime, higher performance, and longer motor life.

There are some additional benefits as well. Because those motors require electronic controls, there's an opportunity to dial in more advanced controls, such as additional speeds, assist modes, advanced thermal protection, and more.
Milwaukee M18 Fuel products take advantage of that brushless technology.
Can I Use the Same Batteries in Milwaukee M18 Vs M18 Fuel Tools?
One of the great things about Milwaukee's M18 and M18 Fuel systems is that all the tools work on the same RedLithium M18 batteries.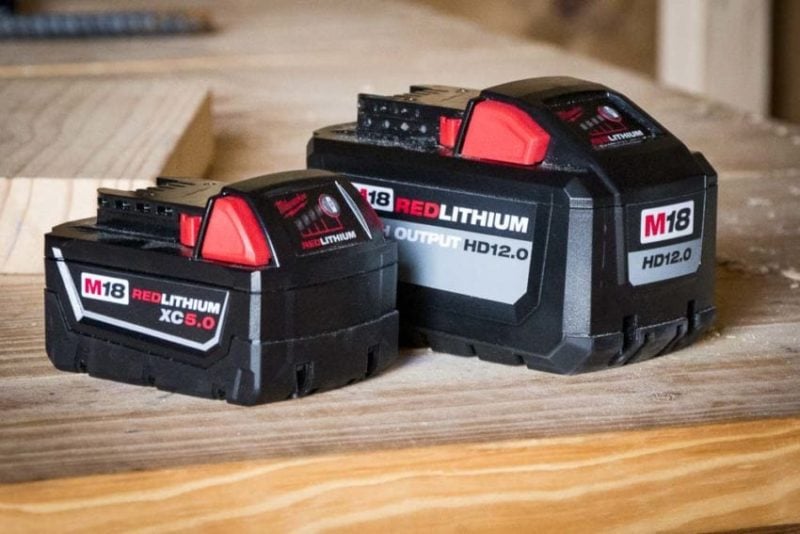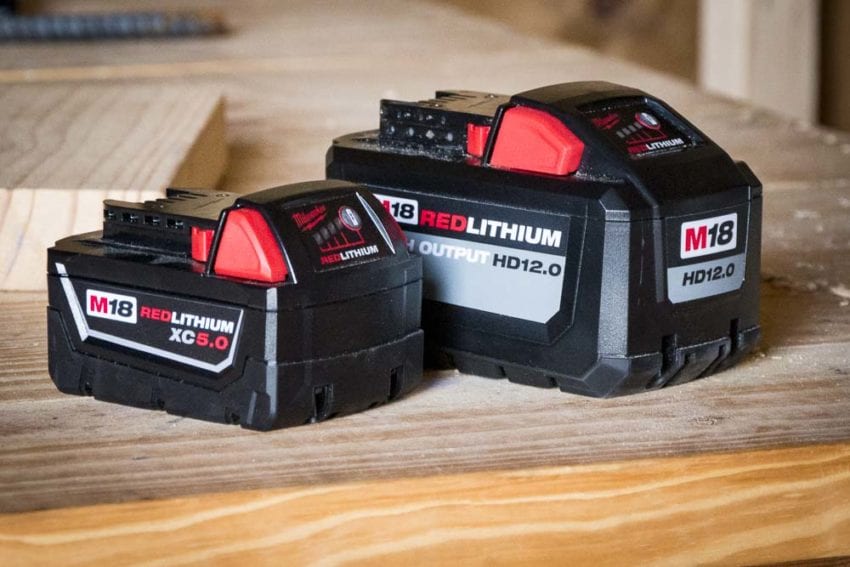 Have a 2.0Ah M18 RedLithium battery? It works in the Milwaukee M18 brushed drill driver and their M18 Fuel jigsaw.
Have a 12.0Ah High Output M18 RedLithium battery? It also works in the same drill driver and jigsaw, though we wouldn't recommend using that big of a pack on those tools.
The point is, if the tool has M18 in the name and the battery says M18 on the pack, they work together. Power tools, lighting, lawn care equipment, and more all work on the same battery.
Where you'll notice a difference is when you use one of Milwaukee's advanced M18 High Output batteries. The electronics in M18 Fuel tools are able to communicate with those batteries to call on significantly more power. The brushed models might see a minor bump in performance from the additional cell density and overall capacity, but not at the same level as the brushless tools.
Milwaukee M18 Vs M18 Fuel: Putting It All Together
When you see an M18 Fuel product, you might notice the specific technology Milwaukee references. PowerState is the name they've given their premium brushless motors. RedLink Plus intelligence is what they call the premium electronics package that makes it work. RedLithium is the name of the battery technology that powers it all.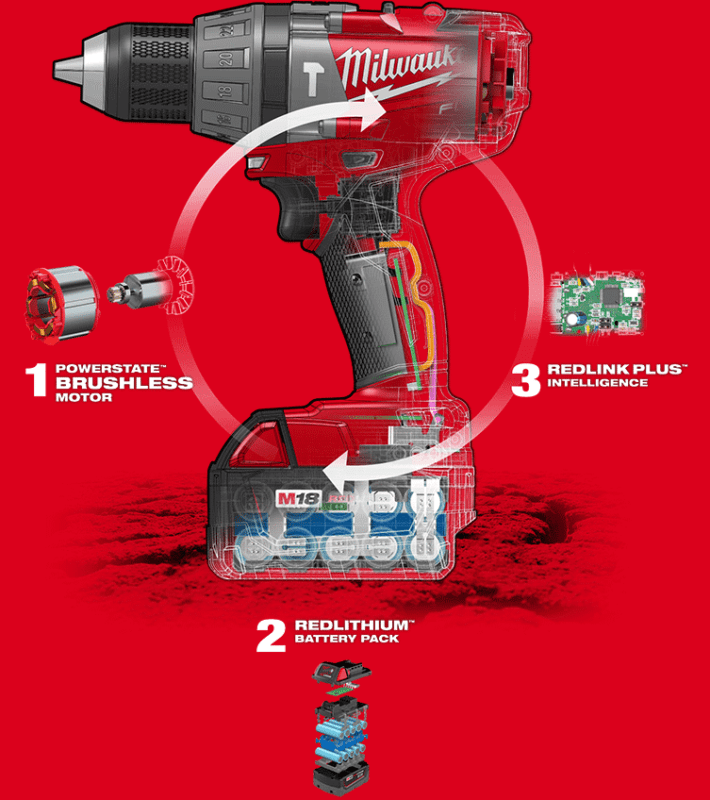 What About Milwaukee M18 Compact Brushless Tools?
Earlier, we mentioned most Milwaukee M18 tools have a brushed motor. A few years back, Milwaukee introduced a handful of M18 Compact Brushless Tools. Designed to fit between their standard performance brushed tools and high-performance brushless models, they offer the benefits of brushless at a more approachable price.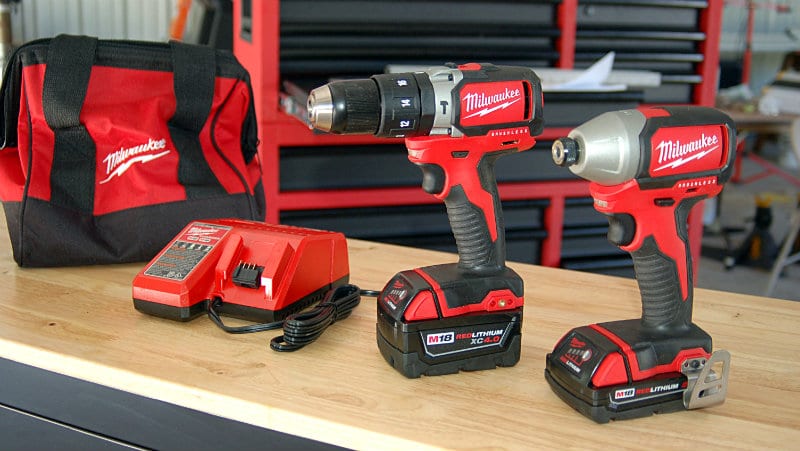 They have a Milwaukee brushless motor in them and RedLink intelligence. However, those aren't the same as the step up to the premium PowerState motors and RedLink Plus controls. Like all M18 and M18 Fuel tools, they can use any M18 RedLithium battery.
There are other exceptions as well. Milwaukee's M18 lighting products and radios don't require a motor at all, but they still get the M18 designation because they work with M18 batteries.
What About Milwaukee M12 Vs M12 Fuel Tools?
It's the same story for Milwaukee M12 vs M12 Fuel. The M12 tools have brushed motors and the M12 Fuel tools have PowerState brushless motors and Redlink intelligence. It's a different battery system, but the concept is the same.