Milwaukee debuted its M12 line of power tools in 2008 as a truly new-to-market line that outperformed many older 18V tools. Milwaukee quickly followed up with its M18 FUEL brushless tools. At that time, no other mainstream tool company had yet brought brushless power tools to market at affordable prices. A short while later in 2012, Milwaukee Tool debuted its M12 FUEL brushless tools technology. That took all the benefits of brushless motor technology and brought it to their compact M12 line of 12V tools. Compact tools had seemingly changed forever.
Background and First to Market
Just as Milwaukee Tool was first to market with M18 FUEL brushless tools, the M12 Fuel line broke new ground with the first affordable line of 12V brushless power tools. Milwaukee debuted the line with a 2-Speed Screwdriver, a drill/driver, and a hammer drill/driver. They also added an M12 Fuel 1/4″ impact driver, 1/4″ impact wrench, and 3/8″ impact wrench.
Eventually, the M12 FUEL line expanded to include new products like the M12 FUEL Surge hydraulic impact driver, Milwaukee 2529-21XC compact band saw, M12 FUEL Hackzall, and specialized trade tools like the 12V Milwaukee FORCE LOGIC Press Tool.
M12 FUEL Brushless 12V Tools Technology
Powerstate Brushless Motors
Milwaukee Tool specifies brushless motors that specifically match the required tool application. For the M12 line, those motors typically favor weight and size reduction while still offering enough power and runtime to accomplish the job. Below you can see two very different tools that both make use of compact but powerful M12 FUEL brushless motors:
The next-gen Milwaukee M12 FUEL impact driver opts for compact power and speed. The Milwaukee M12 Fuel Circular Saw goes for enough power to get through 2x material as well as sufficient run-time.
RedLithium Batteries
Smart tools with brushless motors on the Milwaukee M12 platform also use smart M12 batteries. Milwaukee Tool placed electronics in their power tools as well as within the M12 batteries. This allows both the tools and batteries to communicate, supplying power and runtime without damaging either.
On the M18 platform, newer Milwaukee High Output battery packs let cordless tools achieve the power output of corded tools. It's unlikely we'll see new 21700 lithium-ion battery cells in the M12 platform due to the limited form factor. Still, these 12V tools prioritize ergonomics and weight reduction above pure power output and runtime. Milwaukee continues to innovate its M12 battery line by allowing more capacity within the same form factor.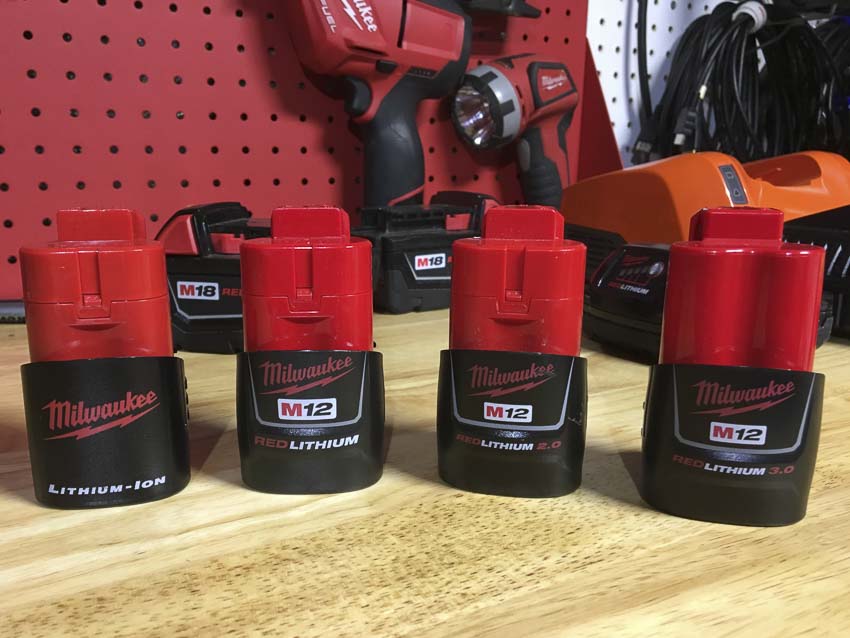 RedLink Plus Intelligence
Milwaukee RedLink Plus Intelligence describes a symbiotic relationship between M12 hardware and software. It provides two-way communication between the tool and the battery. RedLink Plus also ensures the battery charger monitors heat and charging rates when you're bringing those batteries back to their full potential. Constantly monitoring this tool-battery network helps maintain performance while providing much-needed overload protection.
RedLink Plus also allows Milwaukee to push its M12 FUEL tools further. Because the system ensures they remain in safe operating conditions, you can drive screws and/or cut wood longer. The system prevents premature overheating and tool or battery failure.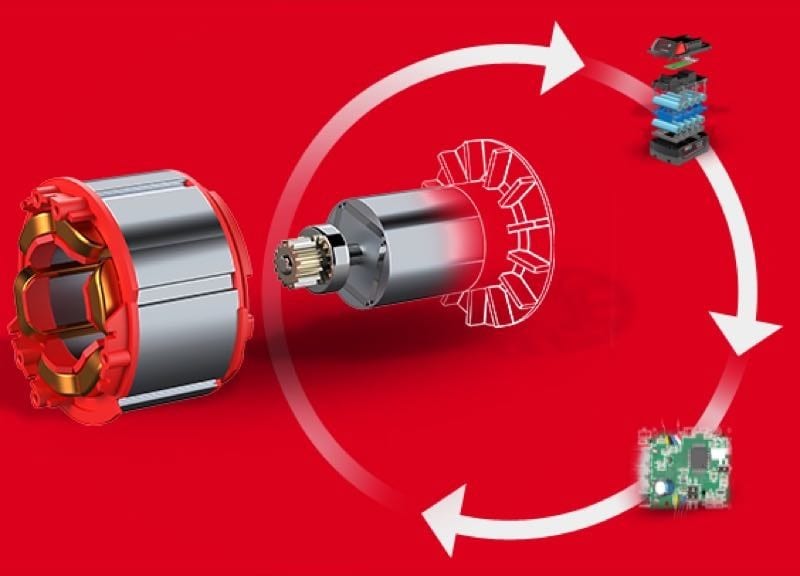 Performance Potential—What Can M12 Tools Do?
While the M18 FUEL line of tools provided, in many cases, corded tool power. The Milwaukee M12 FUEL line of tools takes a different approach. Taking care of the trades plays a significant role. Take a look at some of the M12 tools and how they speed up work previously done by a more manual process or a larger tool:
The advantages of brushless technology are clear. The new Powerstate brushless motor will live longer, with less wear and tear due to the nature of how the motor functions. It will also reduce noise from the tool and the tool will be able to cool more rapidly. Brushless is also very nearly maintenance-free—something we like in our cordless tools.
Compact Size Means Smaller and Smaller Tools
Brushless technology, while allowing for advanced performance, also reduces size. New 12V brushless tools can now occupy less space, creating more ergonomic form factors than ever before. Milwaukee M12 FUEL technology has given the company options for creating smaller tools that still meet performance and power goals. Just look at the compactness of some of these 12V brushless tools:
What's Next?
Milwaukee Tool only continues to expand their M12 lineup. Expect more products to release on the Milwaukee M12 FUEL platform in particular. Most recently, Milwaukee released their third-generation M12 FUEL impact driver and drill. They also just released a new M12 RedLithium High Output battery.
For more information, please visit the Milwaukee website.