As we put 2022 in the rearview mirror, it's a great time to look back on some of the coolest, best, and most exciting tools we got to put our hands on this year. Here's a look at what made our eyes pop last year!
Be sure to click on the title to read a full hands-on review of each included tool.
Top 12 Most Exciting Tools We Reviewed in 2022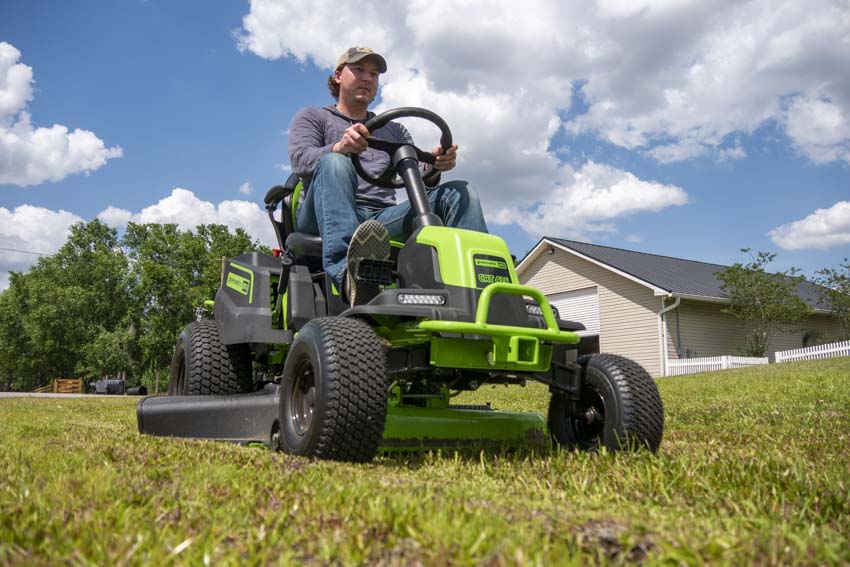 Making the switch to a battery-powered lawn mower can be intimidating, especially since most options on the market are zero-turns. The Greenworks 60V 42-inch lawn tractor is an approachable and refreshingly simple mower that won't let you down on yard day. Its feature set isn't as extensive as some other battery-powered mowers out there, but there's no question that it has the muscle for the job.
The cutting edge of Lenox Wave Edge blades has light crests and troughs traveling the length along with a 3-stage tooth formation. The benefit is that these bi-metal blades claim up to 50% longer life when you compare them to the prior blade generation of bi-metal blades. Honestly, more speed for the same money tends to impress us every time.
Crescent redefined how durable a framing blade can be with the NailSlicer. In abusive head-to-head testing, it cut much further than Diablo and still has great tracking characteristics. Plus, it only costs around $10 per blade.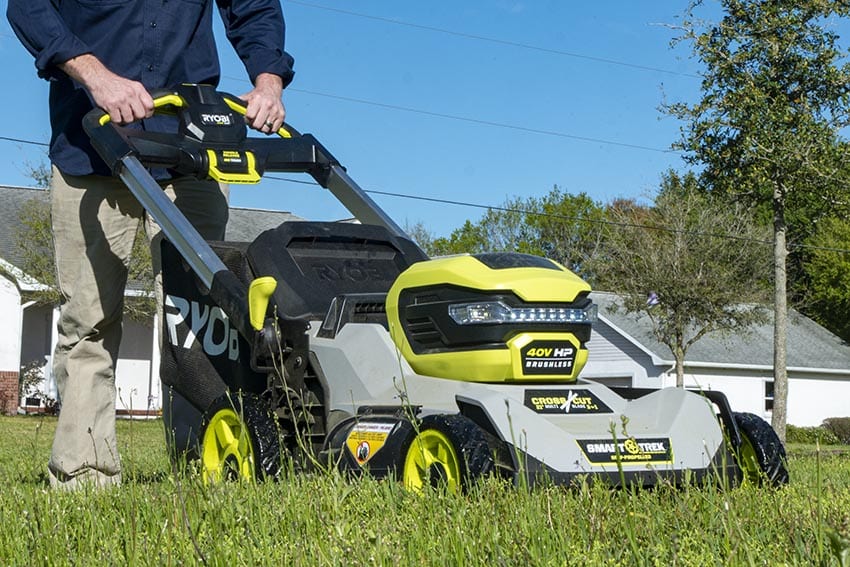 We're genuinely impressed (and thrilled) with how much of a jump in performance and quality Ryobi made with this mower. The design team set a high bar and the Ryobi 40V HP Brushless Crosscut self-propelled lawn mower cleared it. There are a few small tweaks they could still make, but it's absolutely in the conversation as one of the best battery lawn mowers currently available.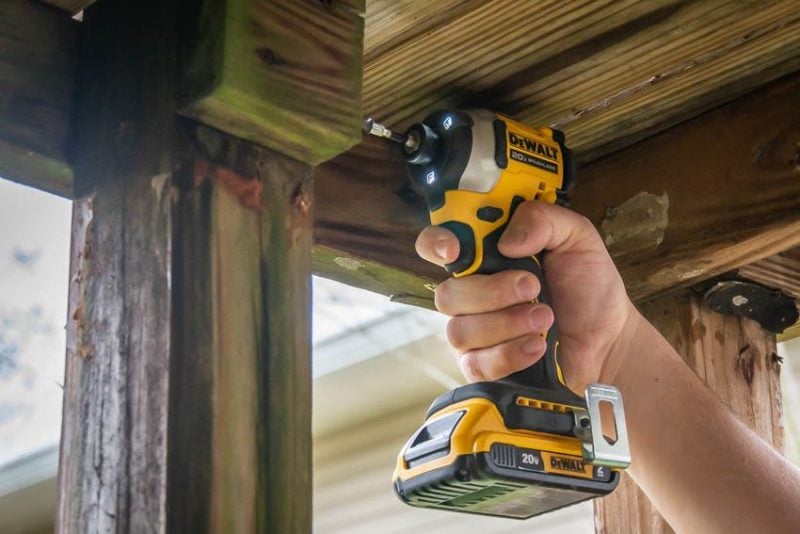 While the specs match the DCF887, the DeWalt Atomic 20V Max impact driver has slightly slower performance in tougher driving tasks. Don't let that dissuade you, though. The DCF850 is still one of the best cordless impact drivers if you value compactness. Plus, it still has plenty of speed and muscle to be the only impact driver you need in your tool bag.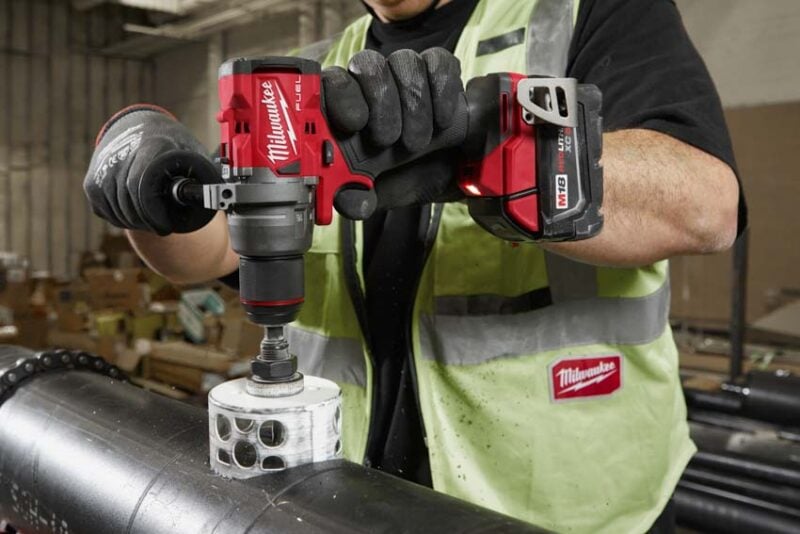 First, there was the Milwaukee M18 Fuel Hammer Drill. In its second edition, it got stronger. In its third, it got more compact. Now, the 4th generation of this impressive drilling and driving tool adds more power and features. Under the hood, this flagship hammer drill and driver boosts the torque to a monstrous 1400 in-lbs. It's still a 2-speed system with low gear running up to 500 RPM and high gear topping out at 2100 RPM. You also get AutoStop technology which prevents kickback technology with the smallest amount of tool travel before stopping.
There's nothing like an ice-cold beverage after hours of hard work under the hot sun. Whether you're in the market for a jobsite cooler or something to keep that brisket warm when it comes off the smoker, the 20L Makita 18V X2 LXT cooler and warmer has you covered. Using electricity rather than straight insulation to maintain temperature, the Makita DCW180 is a compressor-type cooler that operates in either cooling or warming mode with a total of six temperature settings. It's expensive—but still one of the top 12 most exciting tools from 2022.
The deeper we dove into the Flex Stack Pack tool storage system, the more impressed we became. It makes improvements to the basic design of stackable tool boxes, adds premium features you find from other brands, and then takes it to a whole new level with concepts we haven't seen before. Flex Stack Pack is one of the most exciting storage tools we've seen. It definitely redefines what you can expect from your toolboxes and everyone else seems to be playing catch up.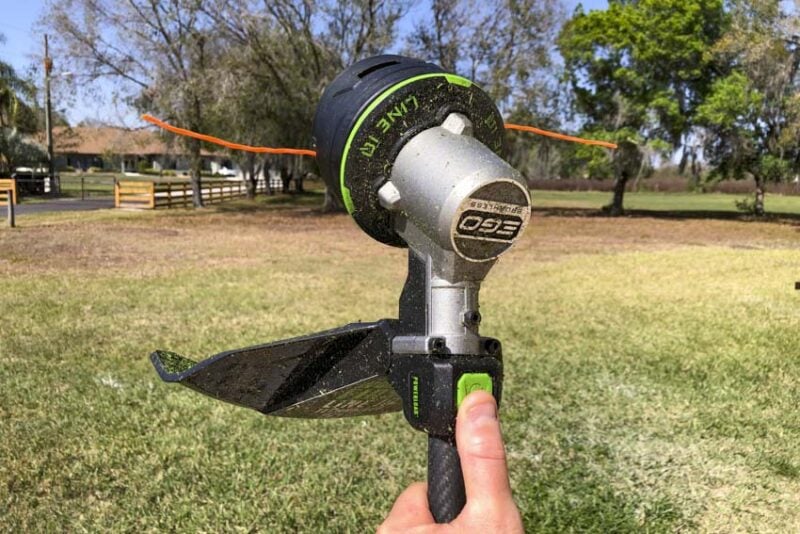 EGO makes some of the best battery-powered string trimmers for homeowners thanks to their solid performance and low vibration. The EGO Line IQ battery-powered string trimmer automatically feeds the line to keep your cutting swath at 16 inches without needing to bump the head as you go. It's even easier to use than previous models with the high performance and low vibration we've come to expect. Can you ask for anything better than that?
Worx has entered the high-voltage lawnmower game with the release of their Nitro 80V self-propelled 21-inch lawnmower. It is the first product Worx has released that uses four batteries together to achieve its rated voltage. Recommended for yards up to 1/2 acre, the Worx Nitro mower features a brushless motor and steel deck with mulching capability.
Notably, it gets its voltage in an unusual way. Four 20V 5.0Ah batteries combine within a single 4A 4-port charger/power supply. It may not be one of the best electric lawn mowers we've tested, but it's certainly an innovative tool.
Battery-powered cut-off saws aren't very widespread and full-size models are even rarer. Even among the few options out there, Hilti is unusual in that this model uses a pair of 22V Nuron batteries (44V total) to run its 12-inch blade. According to Hilti's data, the DSH 600-22 has power equivalent to a 60cc gas engine. It's a suitable replacement for the DSH 600-X.
When it comes to runtime, expect two sets of B 22-170 batteries (four total) to run a similar amount of trigger time to a full tank of gas.
As part of the Metabo HPT 36V MultiVolt system, the Metabo HPT 8-gallon 225 PSI air compressor (EC1315SM) is part of their The Tank series. It may just be the tool you need to make framing, roofing, finishing, and siding installation a breeze. It gives you five (5) ports. They let you run 3 framing nailers or 4 roofing/siding nailers simultaneously. Or, you can run up to five 15-gauge or 16-gauge finish nailers. In either of these scenarios, each tool would have enough air to drive nails.
Typically, post-hole digging is a backbreaking process involving either a manual hole digger or even a shovel…and more than a few blisters. The HART 40V battery-powered 8-inch earth auger let us help lighten the load. After putting the HART 40V 8-inch auger to the test we were pleased with how much it sped up our hole-digging process. It easily tackled an array of soil types and didn't show signs of letting up. It's an excellent choice if you're looking to replace your old gas auger or just want to retire your post-hole diggers.
What were your favorite tools that came out this year? Let us know in the comments below!