People love their tool "colors". We know it. Manufacturers know it. Consumers know it. So, what really matters when comparing tool companies? We think a lot matters—particularly how a company approaches the tool development and manufacturing process. When people asked us to write a Makita vs Milwaukee article, they were asking who makes the best tools. But they were also asking us to evaluate the merits of each company's position in the market, how they make tools, and what they produce that differentiates them as a brand. Here's our stab at comparing Makita vs Milwaukee Electric Tool Co. to see how the companies match up.
Full disclosure—we don't expect to come away from this changing anyone's mind. However, this article may expand what you know (or think you know) about these two giant power tool companies. As always, we have our work cut out for us!
Looking for some Makita vs Milwaukee Head-to-Head Action? Check out these videos!
Company Histories of Milwaukee Electric Tool Co and Makita
Makita Company History
Over 100 years ago, Mosaburo Makita founded Makita Electric Works in 1915 in Nagoya, Aichi, Japan. The company began by selling and repairing lighting equipment, motors, and transformers. Today, as a global brand, Makita operates in nearly 50 countries with sales in over 170 countries. The company manufactures products at 10 plants operating in 8 countries, including Japan, China, Romania, the U.K., Brazil, Germany, the United States, and Thailand (its most recent plant in 2018). Currently, about 90% of Makita's manufacturing work (in terms of production volume) is carried out overseas.
Makita produces tools across a wide range of industries. They have specific divisions to address construction and building, cleaning, and landscaping and gardening (OPE).
The industry saw the launch of the Makita XGT 40V Max tool platform in 2020. This allowed for both outdoor power equipment and heavier-duty tools that could benefit from higher-voltage battery packs. On October 30th, Makita Corporation also released a statement that it would cease production of gas engine products at the entire group level on March 31, 2022, stating:
…in response to the heightened awareness of global environmental issues and increasing needs for highly convenient, cordless products, Makita has recently been enhancing [the] development, production, and sales of cordless products that are environment-friendly and will gain popularity.

Munetoshi Goto, President, Representative Director
Milwaukee Electric Tool Corporation History
Milwaukee Tool (The Milwaukee Electric Tool Corporation) started as an American power tool manufacturer prior to 1924 based out of Milwaukee, Wisconsin. The company has a rich history of manufacturing power tools in America for the tradesman. Since 2005, it has operated as a subsidiary of Techtronic Industries (TTI), a Hong Kong company founded in 1985.
TTI brands include AEG, RIDGID (licensed), Ryobi (licensed), Hart Tools, Empire, Hoover, Dirt Devil, Oreck, and others. As you may imagine, Milwaukee Tool manufactures both corded and cordless power tools. They also make hand tools as well as accessories like saw blades and drill/driver bits.
As early as 1918, Milwaukee Tool introduced its relatively lightweight Hole-Shooter which was, according to the company, "the first lightweight portable, one-handed 1/4-inch capacity drill". They further expanded in the 1930s and through World War II manufacturing tools to the U.S. Navy standard. Milwaukee Tool has always had a reputation for quality and this, presumably, had something to do with initiating and then solidifying that reputation.
1951 saw the introduction of the Sawzall reciprocating saw. As recent as 2005, the company kicked off a revolution of lithium-ion batteries—even holding several key patents in that arena. Following that, it did a lot to pioneer Bluetooth tool technology with Milwaukee ONE-KEY. The company has most recently moved into the realm of cordless power equipment with its Milwaukee MX FUEL line of battery-powered products.
Makita vs Milwaukee Main Locations
Makita Worldwide
The headquarters for Makita is located in Anjō, Japan. In 1958, they became the first company in Japan to manufacture and sell portable electric planers. By 1959 they had left the electric motor business and had transformed into a dedicated power tool manufacturer. Going beyond Japan, they established their first overseas subsidiary in the U.S. in 1970—a move that set off their global business.
In 2005, Makita brought to market the world's first professional-use electric power tools using lithium-ion
batteries. Since then, they focused on the development, manufacture, and sale of cordless products.
As of April 2021, Makita operates 123 sales and service bases in Japan, augmented by overseas bases in nearly 50 countries, while selling products in some 170 countries around the world.
Approximately 90% of Makita tools and accessories are currently manufactured overseas. They currently have manufacturing facilities in China, the U.S., the U.K., Germany, Brazil, Romania, and Thailand. Interestingly, this diversity of manufacturing facilities helps the company address currency, disaster, geopolitical, and other risks, while also quickly manufacturing and supplying products to meet the demands of every region.
Milwaukee Tool Manufacturing
It may come as no surprise that Milwaukee Tool has a rich history of Made in the USA manufacturing. The company conducts most of its research and development in its Brookfield, Wisconsin offices. Milwaukee Tool and its parent, TTI, manufactures both tools and accessories globally, however—primarily in Asia, Mexico, Europe, and the USA.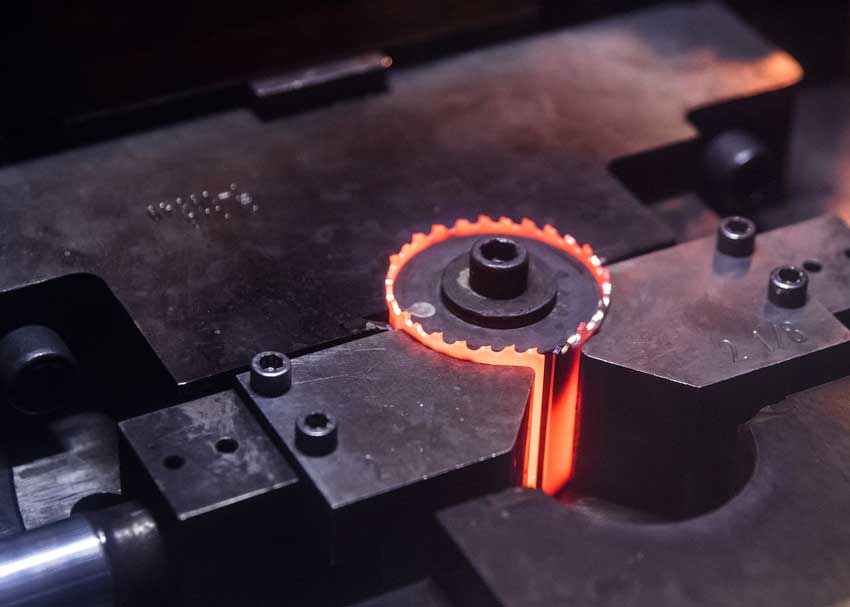 Many of its popular accessories, including reciprocating saw blades and hole saws, are made in Mississippi facilities located in Greenwood, Jackson, and Olive Branch. Milwaukee Tool also has three Wisconsin manufacturing facilities in Mukwonago, West Bend, and Sun Prairie. Together, these represent critical components of their global manufacturing footprint for their power tool, power tool accessory, and hand tool businesses.
In January 2020, Milwaukee Tool announced it was building a $26 million facility in West Bend, Wisconsin to manufacture hand tools for electricians and linemen. They also plan to expand with a location in Cookeville, Tennessee as well. Just in 2020 alone, the company planned to invest over $100 million and create 350 new jobs in the United States.
Products Milwaukee Tool Manufactures in the United States (abridged list):
Step Bits
MX FUEL Rocket Tower Light and MX FUEL Drain Machine
Corded Sawzalls
Large Drills
Sawzall Blades
Hole Saws
Bandsaw Blades
Oscillating Multitool Blades (Imperial)
Empire I-Beam Levels; Torpedo Levels; and Rafter, Combination, and Framing Squares
Empire Caution Tape
Milwaukee Rafter Squares and Framing Squares
Internationally, Milwaukee Tool and its parent company TTI manufacture many of its cordless power tools and battery-powered products overseas in factories located in China, Vietnam, Mexico, Germany, and the Czech Republic.
Milwaukee vs Makita in Number of Employees
Makita Employees
Makita employs 20,233 people with 16,973 of them being "overseas" (outside of Japan). The company expects to continue actively hiring and training additional human resources while they expand sales channels in Japan and overseas. Makita also makes very dedicated efforts to respect human rights and ensure good business ethics. It's a big part of their annual report.
All employees, including part-time employees, are provided with information and training about the Guidelines to the Code of Ethics once a year without fail. This also covers overseas subsidiaries and Makita thoroughly emphasizes respect for human rights across the entire Group.
In order to allow diverse employees to pursue their work with a sense of purpose, Makita offers a work environment that includes a childcare leave program, a childcare reduced-working-hours system, and other programs as part of an effort to create work-life balance. There has been steady utilization of the childcare leave program the company introduced in 1990. In 2021, 43 employees (including 4 male employees) took part in the program and the return-to-work rate after childcare leave was 100% (21 of 21 employees). In 1992, they introduced a childcare reduced working-hours system. 50 employees (including 2 male employees) utilized that program in 2021.
Milwaukee Employees
When companies are owned by parent organizations, it can be difficult to estimate their size. Milwaukee Electric Tool Corporation currently employs more than 5,500 people just in North America. Worldwide, Milwaukee's parent company TTI employs more than 22,000 people.
In 2020 Milwaukee Tool invested more than $100 million into its West Bend, Wisconsin facility and others and created 350 new jobs in the USA. Soon after, in 2021, they announced a new manufacturing facility in Grenada, Mississippi. This facility allows for increased capacity for the company's growing power tool accessories and power tool business. At the same time, Milwaukee has committed to creating 1,200 jobs in the region.
What Parent Companies are Behind Milwaukee and Makita?
Techtronic Industries (TTI)
The parent company behind Milwaukee Tool is Techtronic Industries (TTI). Founded in Hong Kong in 1985, TTI includes the following brands:
Milwaukee Electric Tool Corp.
AEG
Empire
Ridgid (licensed)
Ryobi (licensed)
Hart Tools
Imperial Blades
Stiletto
Homelite
Hoover US
Oreck
Vax
Dirt Devil
TTI designs, manufactures, and markets everything from power tools and outdoor power equipment to layout and measurement tools, appliances, and even floor care products. The brands under TTI make products used by tradesmen, consumers, and industrial users across the home, construction, maintenance, and industrial markets.
TTI is listed under the Hong Kong Stock Exchange as Techtronic Industries Co. Ltd. (0669) and was valued at around HK$87.84 ($11.19 USD) per share on April 3, 2023, with a market cap of HK$158.49B or $20.2 billion USD. In 2022, TTI saw revenues of $7.0 billion with a gross profit margin of 39.1%, attributing its success to the development of new products and expansion across all categories.
Makita
Makita isn't owned by a parent company. In fact, they have remained fairly simple structurally with the exception of purchases of brands like Dolmar (which makes chainsaws). Structurally, Makita has different business groups that operate in various countries, however, they remain a fairly straightforward organization and brand.
2021-22 sales of Makita products and tools grew due to continued demand for tools on construction sites. As a result, the company recorded its fifth consecutive year of record-breaking revenue in 2022, up 21.5% year on year to ¥739,260 million ($5.58 billion USD). Of that, Makita saw ¥64,770 million ($489 million USD) in profits.
Makita vs Milwaukee Depth of Line
When comparing Makita vs Milwaukee Tool in terms of product line, you quickly realize both companies make a lot of tools. Makita has over 275 products in its 18V LXT cordless system and more than 50 additional tools in its newer XGT 40V max platform. Add to that 70 or so 12V CXT products as well as corded tools, and you have a company with a wide assortment of power tools in addition to its impressive array of accessories.
Milwaukee Tool has over 200 tools in its M18 line alone, with another 125 or more under the M12 (12V) line. That doesn't include the 15 or so tools in their newest and growing Milwaukee MX FUEL line of cordless power equipment or their well-regarded corded power tools and accessories.
Makita and Milwaukee Tool focus squarely on the professional contractor and tool user. Both of these brands also manufacture accessories from bits to blades and more. They also each provide ample solutions for Table 1 compliance with respect to OSHA silica dust control.
Milwaukee vs Makita General Cost of Tools
Having reviewed and used literally hundreds of tools from both companies, we have to say that Milwaukee Tools and Makita average out very evenly in pricing for most tools. Sometimes Makita has a lower tool-only price. Other times it has a higher price but averages lower on the kit pricing.
This mostly has to do with both tools being so adept and consistent with their battery technology. Makita has a good handle on their batteries. Clearly, they make them at volume with an efficiency that seems unmatched by many others. Milwaukee Tool, while providing more battery capacity options than Makita, can sometimes include these larger packs in kits. That tends to increase the price of those systems. The upside is that this helps them perfectly align both tool and battery to hit their desired runtime numbers.
In the end, it's difficult to say one company has higher or lower pricing across the board—because neither does. One place where Milwaukee Tool excels: its compact line of M12 tools. Makita has their CXT system, but it's not nearly as robust as the M12 line. They also have their sub-compact line—its advantage being that it stays on their existing 18V LXT battery platform. The Milwaukee M12 line, however, provides more than 100 truly compact tools for Pros.
Sample Milwaukee vs Makita Tool Prices (using Acme Tools as our retailer):
Makita vs Milwaukee Warranty & Service
Milwaukee Tool Warranty
Milwaukee Tool includes a 5-year warranty with most of its cordless power tools. Some specialty tools include different warranties—but the company notes that upfront. In particular, Milwaukee hand tools and their RedStick levels carry a limited lifetime warranty. Most of their cordless outdoor power equipment carries a 3-year warranty. Tools need not be registered for warranty service. Without a receipt, Milwaukee uses the date of manufacture, however, so you may not get the full 5 years.
To get the most out of your warranty, we always recommend registering the tool and/or keeping your receipts. Using a local dealer when buying tools almost always results in quicker and more expedient repairs and service. This goes for Makita or Milwaukee tools.
The Milwaukee battery warranty period ranges in length from one to three years depending on the pack. Get more Milwaukee service and warranty information here.
Makita Warranty
Every Makita Lithium-Ion Tool, Battery, Charger, and Pneumatic Nailer is warranted to be free of defects from workmanship and materials for the period of 3 years from the date of original purchase. If you have any problems with the tools or batteries during that time, Makita says to return the tool, battery, charger, or pneumatic nailer to any of Makita's Factory or Authorized Service Centers. Assuming the trouble is due to defective workmanship or material, Makita will repair or replace the product at no charge.
Makita warranties their outdoor power tools for 2 years for all emission-related components. Components covered include the fuel metering system, air induction system, ignition system, and any items used in the above systems.
Check here for more Makita warranty information.
Makita vs Milwaukee – General Tool Reputation
When it comes to brand reputation, both Makita and Milwaukee find lots of positive recognition and acclaim across the industry. Both brands make excellent tools and provide excellent warranty and service (particularly through local dealers). You know you run a successful tool company when people simply refer to you as a color. Milwaukee (Red) and Makita (Teal) both achieved this status a long time ago!
We find it difficult to determine which company has a better reputation for reliability or quality. In terms of worldwide name recognition, Makita comes across as a more "international" company. Their core brand seems to have greater exposure throughout both Europe and Asia. With that said, Makita's $5.58 billion dollars of revenue* (FYE 2022) is lower than Milwaukee Tool's $7 billion*.
*Cited from the Makita 2022 report and the 2022 TTI annual report.
Makita Brushless vs Milwaukee Brushless Tools and Technology
Where Makita brought the first lithium-ion battery-powered power tool (the 14.4V TD130D) to the world in 2005. The same year, "Big Red" exploded into the U.S. market with V28 lithium-ion batteries. They quickly followed this in 2008 with their M18 line, and M12 (12V) tools and batteries soon followed a year later.
Both Milwaukee Tool and Makita rolled out their first brushless battery-powered tools in 2012. The incorporated smart electronics provide better control over the speed and power of their tools while cutting, drilling, driving, or sawing. Milwaukee "RedLink Plus" handles these duties for Big Red. Makita opts for simply referring to their brushless motor technology in a more generic sense. Makita brushless motors are manufactured in various sizes for use in specific tools to match their needs.
Between the two, we have to say that both do an excellent job of providing speed modes, tool control, and protection. We don't really see an advantage from one to the other except that Milwaukee Tool tends towards smaller brushless motors that take up less space. Because of this, they often produce smaller tools while providing at least similar amounts of power.
Addressing the Needs of Larger Power Tools and Equipment
Makita needed a way to handle larger power tools and equipment similar to Milwaukee MX FUEL (which Milwaukee announced in 2019). Their response came in the form of the XGT platform and 40V Max tools. XGT also has the capability to run two batteries for 80V Max power when needed (think cordless power cutters and 2″ SDS-Max rotary hammers).
Brushless motor technology automatically includes the use of controllers and simple computers to monitor power tool speed, temperature, and more. Taking things a step further, Milwaukee ONE-KEY offered tool tracking, inventory, and tool control. They not only embedded this capability within certain ONE-KEY-enabled power tools, but they also made accessories available, like the Milwaukee Tick and Milwaukee Bluetooth tag to enable tool tracking and inventory features for any of your other power tools, hand tools, or accessories.
Currently, Makita has no tracking or inventory system built into its power tools.
Milwaukee vs Makita Drills
In what would arguably occupy the foremost position in the debate, the question of Makita vs Milwaukee drills comes down to several factors. First off, the Makita GPH01 demonstrates quite a bit more soft torque than the capable Milwaukee M18 FUEL 2904-20 hammer drill. It also holds up well under load, meaning it slows down very little once you give it a job to do. The Makita also drilled faster in concrete.
The Milwaukee 2904-20, however, comes uniquely optimized for high-speed drilling. It is one of only a few tools that will successfully drive a 2-9/16″ self-feed bit through 2X material at High speed (however, the XGT does this as well). It's impressive since even some of the best cordless drills need to drop into Low speed for that kind of work. This could seriously improve workflow for plumbers and electricians. It also includes Auto-Stop which provides protection in the event the bit suddenly stops while drilling.
Milwaukee vs Makita Hammer Drill Size Differences
Milwaukee also makes a smaller hammer drill—measuring around a 1/4-inch less in length than the Makita XGT model. The weight between the two differs dramatically, however. The 2904-20 hammer drill weighs around 4.8 pounds loaded with an XC5.0 Ah battery. The Makita XGT GPH01 adds over a pound to that with its 40V Max 2.5Ah battery.
What About Compact or 12V Models?
When you look at compact and 12V models, the field changes somewhat. The Milwaukee M12 line of tools far surpasses any other in the industry. If you want to get onto a 12V platform, Milwaukee makes the most sense.
While Makita has their CXT line as well as their sub-compact 18V tools, the presence of 125+ Milwaukee M12 tools gives them the leading edge in truly compact power tools overall. If you chiefly want smaller, more compact products, Milwaukee M12 provides the most selection.
Because Milwaukee M12 tools use a stem-style battery and Makita uses a 12V slide pack, we find Makita CXT tools to be more comfortable overall. That's subjective, however, and largely a function of hand size. How you feel about them may differ from our experiences.
Milwaukee vs Makita Impact Drivers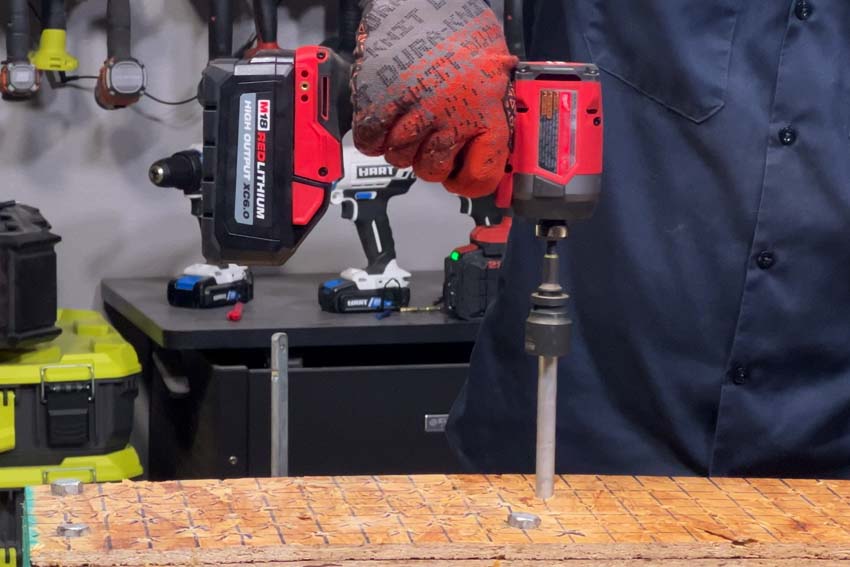 If the above hammer drill comparison indicates anything, it's that these tools remain fiercely competitive. When comparing the Milwaukee vs Makita impact drivers, two things immediately jumped out. From our best impact driver comparison, we know that the fourth-generation Milwaukee 2953-20 impact driver measures less than the impressively-small Makita XDT16 impact driver. We also know that Milwaukee has slight advantages in both speed and torque.
We do like the onboard controls of the Makita—you get various torque and driving modes—without having to open up an app. In the end, while we prefer the Milwaukee, the Makita is so close it might as well be a toss-up.
Milwaukee vs Makita Impact Wrenches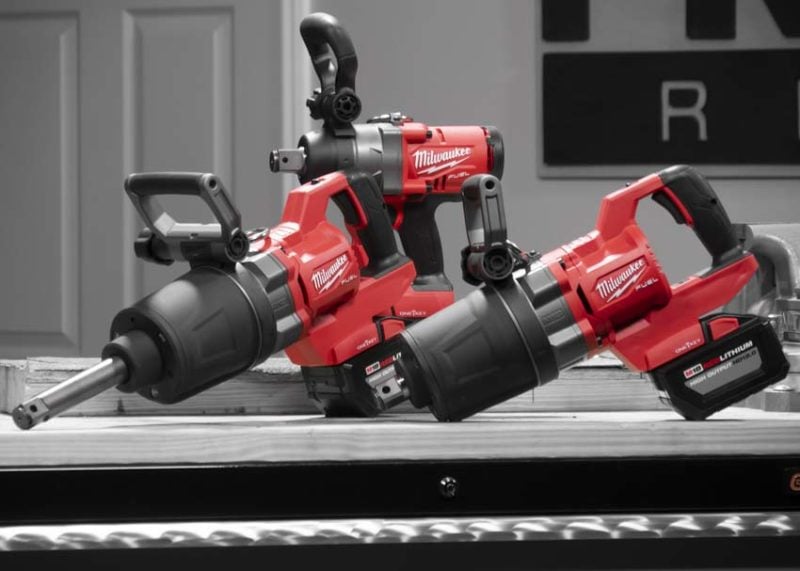 This category gets tough to judge and compare. On one hand, you have the Makita GWT07, our favorite 1/2-inch model in our latest best impact wrench roundup. Then, you have to consider the fact that Milwaukee Tool makes three different 1-inch D-handle impact wrenches as well as other models. They even have a 3/4-inch friction ring, and 1/2-inch models in just about any configuration and chuck you can imagine—including a 7/16-inch hex utility wrench for linemen. Milwaukee simply has more choices.
Makita is no slouch, however, offering several 1/2-inch and 3/4-inch models in their XGT line as well as an even larger assortment in their LXT Line (though no 1-inch models as of yet). They also make a 7/16″ hex impact wrench for linemen.
Switching to the mid-torque, the Milwaukee mid-torque impact wrenches provide up to 550 foot-pounds of fastening torque. Compare that to the 520 foot-pounds on the Makita XWT17 1/2″ impact wrench.
Milwaukee also adds more options in the area of compact "stubby" models and premium brushless 12V impact drivers. No matter how you slice it, Milwaukee provides more options across the entire impact wrench segment in our opinion.
Makita vs Milwaukee Circular Saws
Makita and Milwaukee seem to have different approaches when it comes to circular saws. While Milwaukee goes toe-to-toe on maximum power and torque, Makita emphasizes the power-to-weight ratio. This yields great results when you have to use the tool all day long…especially while up on a roof. As such, in the Makita vs Milwaukee circular saw comparison, Makita tends to favor lower weight and ergonomics—while still ensuring it gets the job done. You might be able to tell which way we're leaning here…
Makita vs Milwaukee Sidewinder Saws
When it comes to sidewinder saws, the application really matters. Our favorite circular saw around here is the Makita XSH03 brushless 6.5″ model. It lacks the capacity of a full 7-1/4″ model, but we love how light and compact this saw is. As of early 2022, Makita doesn't have a single-battery 7-1/4″ 18V circular saw. All of its full-size saws use two 18V batteries and operate at 36V. That makes them heavier and affects their ergonomics.
Milwaukee Tool makes a very powerful circular saw—the 2732. The Milwaukee 2732 circular saw stands out as one of the highest performing cordless circular saws available against all current competition—including the Makita Rear-Handle and the DeWalt FlexVolt worm drive style saw. The Milwaukee 6-1/2″ circular saws also perform well, but don't impress us as much as comparable Makita saws. With that said—if you want the maximum power, go with Milwaukee Tool offerings. For ergonomics and a great overall sidewinder that can handle most tasks—the Makita XSH03 is hard to beat.
Now that we finally have a Milwaukee track saw, you can opt for that or the Makita XPS02, XPS01, Makita XSH08, or even the 9-1/4″ XSH10 circular saw which work with Makita guide rails.
Milwaukee Tool vs Makita Rear Handle Saws
We absolutely love using the Makita rear-handle circular saw. It cuts smoothly, has plenty of power, and weighs less (12.67 lbs. with 2 x 5Ah packs) than the Milwaukee rear handle (13.35 lbs. with an HD12.0Ah pack). Still, the Milwaukee 2830 rear handle saw has more power overall.
The base on the Milwaukee 2830 rear handle circular saw also feels really smooth, so it glides across lumber during cross and rip cuts. It also maintains slightly better sight lines. Because it had perfect scores in our accuracy and movement sections along with a near-perfect score in cutting performance, it overcame higher weight and a so-so handle design to take the win in our best cordless circular saw roundup.
Milwaukee Miter Saws vs Makita Miter Saws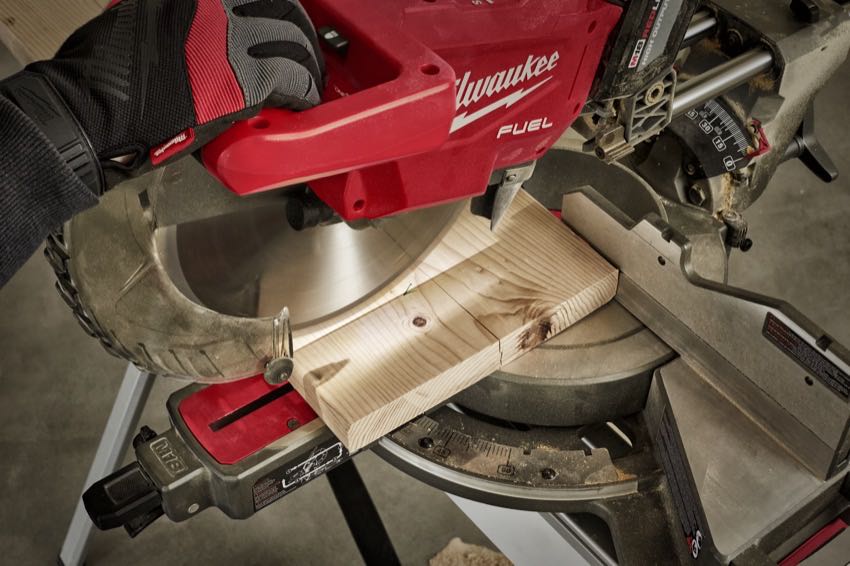 Milwaukee makes one of our favorite corded sliding miter saws—the Milwaukee 6955 miter saw. It hasn't changed in years, but the features and the build quality still dominate those not looking for portability. When deciding between a Milwaukee miter saw vs a Makita miter saw, first understand the applications you typically encounter. That will help you determine the size. From there, take a look at features. Makita has done a great job of simply making their corded saws, like the Makita LS1219L, run on battery power. That means that all the features we love about their corded models show up on their battery-powered tools.
What About Cordless Miter Saws?
When it comes to cordless miter saws, we love the Milwaukee 2739 cordless 12-inch sliding miter saw. It's 3/4 the weight of their corded saw and provides similar power.
When we wrote up our best 12-inch miter saws article, we quickly noted models that had excellent fence clearance and above-average capacity. The Makita XSL07PT Cordless Miter Saw remains a favorite of ours. It has zero blade wobble, tons of run-time, and plenty of power. This saw also cuts 5-1/4 in. of speed base upright. The only downside is that it features an aluminum miter plate which wears down over time—leading to inaccurate miter stops.
The Makita AWS system also works with the XSL08PT cordless miter saw, letting you activate dust collection wirelessly via Bluetooth. Milwaukee has yet to implement a feature like this.
Finally, if you want a compact model, it's hard to beat the cordless Makita XSL02 7.5″ miter saw which packs the ability to cut over 175 2x4s using a single 4Ah 20V Max battery.
Milwaukee vs Makita Chainsaw Comparison
When it comes to a Milwaukee vs Makita chainsaw comparison…there isn't much of a comparison. Makita acquired Dolmar back in 1991. That acquisition put Makita on top of a whole host of chainsaw technology, patents, and products that already had a proven track record. In fact, Makita battery-powered chainsaws take lots of cues from what the company brought in from Dolmar.
Even if we stick to battery-powered chainsaws, Makita currently has various solutions. These include no less than 7 different models, including several "flavors" of top-handle chainsaws. Bar lengths range from the 10-inch Makita XCU06 top handle chainsaw to the 16-inch Makita XCU04 rear handle chainsaw. While Makita currently lacks an 18-inch or 20-inch model, we suspect that's in the works over on their XGT 40V Max platform.
Big Red has one actual chainsaw—the Milwaukee M18 Fuel 16″ chainsaw (2727) and no top-handle model as of Q1 2022. They also have the Milwaukee M12 Fuel Hatchet—a 6-inch pruning saw—and their Quik-Lok pole saw system. While that chainsaw is a beast, it doesn't compare to the available (and growing) options Makita provides its user base. That could change as Milwaukee Tool expands its outdoor power equipment line, but for now, Makita takes the decisive lead with respect to chainsaws.
Wrapping it All Up
After going over the history, dynamics, technology, and products of these two companies, which do you prefer? More importantly, does your preference of company have more to do with just the tools they make? From experience, we know that the debate between Makita vs Milwaukee gets rather…heated. Red vs Teal. USA vs Japan. Regardless of how you frame it, these two companies plan to continue duking it out for bragging rights over who makes the best tools.
For the consumer, however, that's a big win. These companies continuing to outdo one another means improvements across the industry. Competition breeds tool innovation—and that always seems to make things better for tradesmen and consumers.
Why You Can Trust Pro Tool Reviews
Ever check out a "review" site and you can't tell if they actually tested the tools or if they're just "recommending" the Amazon top sellers? That's not us. We won't recommend anything unless we'd actually use it ourselves and we don't really care who the primary retailer is. It's all about giving you a legitimate recommendation and our honest opinion of each product.
We've been in business since 2008 covering tools, writing reviews, and reporting on industry news in the construction, automotive, and lawn care industries. Our Pro reviewers work in the trades and have the skills and experience to know whether tools can perform well in the field.
Each year, we bring in and review more than 250 individual products. Our team will put our hands on hundreds of additional tools at media events and trade shows throughout the year.
We consult with innovators in the technology and design of tools to gain a broader grasp of where these products fit and how they work.
We work with more than two dozen professional contractors around the United States who review products for us on real job sites and consult with us on testing methods, categories, and weighting.
We'll provide more than 500 pieces of new content this year absolutely free for our readers—including objective evaluations of individual tools and products.
The end result is information you can trust because of the editorial, scientific, and real-world professional experience we collectively utilize each and every time we pick up and test a tool.